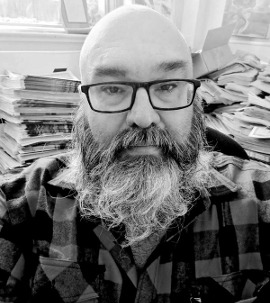 It has been a while since a Meaford council has had to hire a new Chief Administrative Officer. Five years in fact, a good run in an era of ever-rotating CAOs in municipalities everywhere. But with Rob Armstrong's sudden departure last week after serving as CAO for the past five years, council is now on the hunt for a replacement.
The CAO position is one of significance. Council sets policy, and then the CAO and the many department heads that report to the CAO take it from there. The CAO captains the municipal ship.
At five years as CAO, Armstrong's tenure with this municipality might seem brief, though in the industry that is municipal Chief Administrative Officers, it is actually a lengthy term. The CAO business is a competitive business, and as we have seen in municipalities near and far, after two or three years, CAOs are often on the hunt for the next challenge, with a higher pay cheque. The transient nature of the industry has seen salaries for CAOs increase significantly over the past couple of decades.
Armstrong, however, is a hometown boy, a very rare commodity in the world of municipal CAOs. Over the past 15 years I have often heard people express that they wish 'local people' were hired in management positions, and local Armstrong is local indeed. His mother is from Meaford, and his father is from Thornbury, and though born in Toronto, Armstrong has called Meaford home since 1989. He started working for the Municipality of Meaford in 2009, beginning in the planning and building department. Prior to being hired by the Municipality 14 years ago, Armstrong worked for neighbouring Town of the Blue Mountains for nearly 17 years, and he was with Grey County for four years before that, from 1987 to 1991. Armstrong is as local as a municipal CAO could be.
It is worth noting that Armstrong has also served as CEO of the Meaford Public Library for the past year, and I think it unlikely that an incoming CAO would also want to wear the hat of library CEO, so I suspect that the library will soon be in search of a new CEO.
Armstrong's departure last week was sudden, and though it was officially characterized in a press release issued by the municipality as a 'retirement', it clearly was not. A retirement of a long-term employee, particularly one holding the top position in the municipality, comes with some advance notice, there's a party and cake, and a replacement is typically found before the retiree is walking out the door. Not in this instance however. There were no balloons and streamers, no gold watch for hometown 'retiree' Armstrong.
So now Meaford's council is searching for a replacement, and as mentioned previously, CAOs don't come cheap these days. Meaford's first CAO to earn six figures was Frank Miele in 2009, who earned $118,000 that year. Fourteen years and a few CAOs later, a new CAO will almost certainly cost us more than the $174,325 earned by Armstrong last year. If you think that salary is high, just down the road in the Town of the Blue Mountains, the CAO there earns 25 percent more.
In my phone interview with the mayor last week seeking comment on the CAO's sudden departure, he noted that Meaford had gotten along for a long while without a CAO in years past, and that is true. Armstrong himself served in the position as 'acting' CAO for a full year before he was appointed to the position permanently. And prior to 2018 this municipality had gone for extended periods without a CAO at the helm. In fact, in 2015 I would have supported leaving the CAO position vacant for a while, however in 2023 the Municipality of Meaford exists in a new post-pandemic world, requiring strong leadership at the administrative level. With a wave of new development on the way, along with a controversial pumped storage proposal on the table, and many other challenges ahead, today I feel that Meaford should fill the position quickly.
A new CAO appointment will begin a new chapter for this municipality. As it turned out, the five years that Armstrong has been at the helm have been an era of extreme change and transition. Less than a year after his permanent appointment to the position, Meaford, along with the rest of the world was locked down in pandemic chaos, so half of Armstrong's five years as CAO was spent navigating the many challenges that the pandemic brought us, and I think we can all agree that this post-pandemic world is a very different world indeed.
When a new CAO is hired by council they will have many challenges ahead, aside from acclimating themselves to a new workplace with new colleagues and subordinates. This municipality is facing what some refer to as a 'tsunami' of development, and with growth and new development come new challenges. This municipality is also facing the prospect of an enormous 'mega project' coming to fruition within our borders. The proposed hydro-electric pumped storage facility on the military base will forever change this municipality if it moves forward, and the many years of construction will bring challenges never faced by this small, rural community at any time in its history. So it has never been more important to have strong, dedicated, and committed leadership both on council and in the position of Chief Administrative Officer of this municipality.