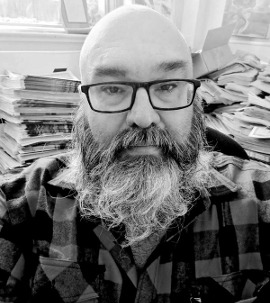 At Monday's council meeting, members of council unanimously voted in favour of a temporary zoning bylaw request submitted by the owner of Johnny B's auto repair shop, which was destroyed by fire in late May and has been operating on a farm property ever since.
Though council unanimously approved the temporary zoning bylaw, it was clear that they did so with significant reservations, as their decision to approve cannot be supported by provincial policy statements, the County official plan, or the municipality's own official plan. In short, the zoning temporary or otherwise, would never have been approved under any other circumstances, and even this approval by council is subject to an appeal, an appeal that council could very likely lose given that there is nothing in the law that supports such a use of an agricultural property.
So council is taking a risk in their approval of this temporary zoning bylaw request. A risk that their decision will be appealed and overturned, a risk that the business owner might not follow all the rules that will be imposed for such things as hours of operation, the number of vehicles allowed on the property, and a host of other rules that council is counting on the owner of Johnny B's to follow.
Such is the challenge that a local council can face. When a massive fire destroys a popular local auto repair shop, the local council obviously wants to help to bridge the gap while the business owner rebuilds, but when the site chosen for a temporary location, just days after the fire, is located on land identified within the Provincial Policy Statement as a 'specialty crop area', council no doubt felt backed into a corner.
As municipal staff pointed out in their report to council, specialty crop areas are prime agricultural lands where typically the only permitted uses and activities are "agricultural uses, agriculture-related uses and on-farm diversified uses."
The land is not appropriate for an auto repair shop, of that there is no question, and under any other circumstances a request for such zoning would most certainly be denied. But council is clearly hoping to help make the best of a bad situation, with a solution that is less than perfect, and is a real concern for the immediate neighbours of the property being temporarily used by Johnny B's.
Several members of council referenced the need for owner John Bulsink to follow the rules that are included in the temporary zoning approval as well as those that will be included in the site plan agreement, and to follow them to the letter.
The immediate neighbours, who have made their concerns known in the council chamber, in particular will be watching closely and reporting any contraventions. Those neighbours have made it clear at council meetings that they are not in favour of this solution, as temporary as it might be intended to be. The neighbours could very well appeal council's decision, and they will have 20 days in which to do so. If they do appeal I suspect they would win, given that the province, the county, and the municipality all state that the use is not permitted on such an agricultural property.
So, a lot rests on the shoulders of John Bulsink, as failure to follow the rules outlined in the temporary zoning bylaw and the associated site plan agreement will not be tolerated. Council is taking a risk by approving the requested temporary zoning bylaw, and they made that clear at Monday's council meeting, with several members of council all but pleading with the business owner to please follow all of the rules lest they end up with egg on their faces for approving the request.
That council has been willing to push the limits of the law in order to help Bulsink keep his business going while he rebuilds is laudable, but it can very easily backfire, something nobody wants to see happen.
While much rests upon the shoulders of Bulsink to follow the rules, his customers have to do their part as well. If you are heading out to the temporary location to drop your car off for repair, be respectful of the neighbourhood and the immediate neighbours of the property, drive appropriately, and know that the neighbours, who are not pleased with council's decision to approve the temporary zoning bylaw, are watching, and will report any contraventions they witness.
A community rallied around this business after the devastating fire in May of this year, and now our local council has nervously approved a temporary use for a rural agricultural property that under any other circumstances would be flatly denied, a use that would be denied by the County, and denied by provincial legislation, but council is gambling that Bulsink and his employees will follow the rules, will do everything possible to avoid spills that would contaminate the most highly regarded level of agricultural land, and will do everything possible to minimize the impact on immediate neighbours.
The community wants Johnny B's to succeed, they want to see the business rebuilt as quickly as possible, they want to see the business flourish, and council has literally pushed the limits of the law in order to allow that to happen. Council has done their part against the advice and information clearly laid out in staff's 45-page report to council, now it is time for Bulsink to do his part, as, barring any appeal that could be launched in the coming weeks, he and his business will need to ensure that they follow all the rules, and that they cause as little inconvenience and irritation to neighbouring property owners as possible.
So a lot is on the line with this council decision, and for the best interests of all involved, I hope that it will work out, and that the business can be rebuilt quickly, allowing Johnny B's to return to their former location, and for the lives of the neighbours of the temporary location to return to normal as soon as is possible.