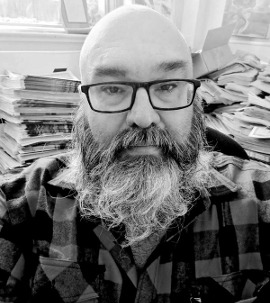 Summerfest is returning to downtown Meaford this weekend, on Saturday, August 5. The event was considered by many to be a smashing success after the inaugural Summerfest last year, and I am certain this year's event will build upon last year's success.
Created and driven by a handful of downtown businesswomen, the introduction of Summerfest last year was most welcome coming on the heels of pandemic chaos, after two years of virtually all such public events having been cancelled. Summerfest brought this little community alive once again last summer, and organizers are most certainly hoping to repeat that success this year.
Last year, Summerfest brought Meafordites out of their pandemic slumber with a large downtown sidewalk sale, a poutine competition among downtown restaurants, and even a dog parade. This year, organizers are building on that success, and attendees will be able to enjoy a car show, an air show, and if you aren't tuckered out by all of that, there's even a community-wide yard sale being promoted alongside the Summerfest event.
One of the aspects of last year's event that I very much enjoyed was the wonderful art that was created on a number of downtown doors, adding some flair and excitement to otherwise dreary old doors. There will be artists painting some more of those doors on Saturday, helping to further give our downtown core a little more character. Over the past year, a number of visitors to this community have commented to me about those doors, and how much they enjoyed the unexpected art as they explored our downtown area.
The passion and drive of a handful of creative people can produce amazing results, and the women who spearheaded the Summerfest initiative should be applauded for not resting on their laurels after last year's smashing success, but rather they have kept the ball rolling, and have organized the event once again. The event they created felt fresh, it felt right-sized for this municipality, and it offered a main street event not unlike those you might find in larger communities while maintaining the small town essence that appeals to so many of us.
If you prefer smaller crowds, and a rural setting, there are also some events happening outside the urban area of this municipality this weekend.
Beginning at 10 a.m. on Saturday, the Leith Summer Festival Country Market, presented by the historic Leith Church, returns, featuring a variety of vendors, with produce, crafts, a souvenir table, jumble sale, food booth, music, and more. Like the Summerfest event in the downtown area, the Summer Festival Country Market is a perfect event to bring the community together for some mid-summer fun.
For the more adventurous among us, Electric Eclectics returns to Scotch Mountain for the 17th year. The experimental music and sound art festival runs August 4 – 5, and includes musical performances, art installations, and a festive atmosphere on the tranquil grounds of the property affectionately known as the 'Funny Farm'.
So as July shifts into August, and we reach the mid-point of the summer months, there is no shortage of fun to be had in this municipality this weekend, and though it might sound cliche, there truly is something for everyone.
For many, our wealth of hiking trails, rivers, and the bay itself will be the draw this weekend. Whether it is a long hike with the family, paddle-boarding on the bay, or tromping along our riverbanks with a fishing rod in hand, there is plenty for those who enjoy nature and the great outdoors to do over this busy weekend to come.
Whatever you get up to this weekend, particularly if your adventures take you in or on the water, exercise caution, and be safe. The OPP were kept busy with marine calls in our region last weekend, and far too often with incidents on the water, they could have been prevented. So play safe, wear a life jacket, and respect your surroundings if your weekend fun includes time on the water.
While I don't put much faith in weather forecasts, as I write this column on Tuesday morning the weather experts are suggesting that it will be a beautiful weekend with clear skies and temperatures in the low to mid 20s, perfect weather for some summer fun, whether it be enjoying a sidewalk sale, relaxing with a beverage while listening to some live music, or if you simply want to sit on a dock with a fishing line in the water with hopes of catching dinner.
So get out and explore the summer fun that this community has in store for us this weekend. Celebrate summer, celebrate this community, and celebrate the good fortune we all have in being able to live, work, and play in this municipality.