Staff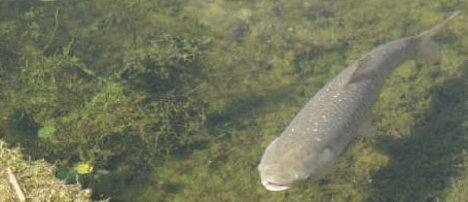 Recently, U.S. representative, Candice Miller, has proposed a bill that calls for the construction of a physical barrier to keep Asian Carp out of the Great Lakes.
Larry Miller, MP for Bruce-Grey-Owen Sound, has announced his support for the legislation that has been tabled in the United States.
The bill would authorize the U.S. Army Corps of Engineers to design and construct a barrier to separate the Mississippi River watershed – a well-established area for Asian Carp – from the Great Lakes.
Entry of the Asian Carp into the Great Lakes could devastate a $7-billion a year commercial and sport fishing industry.
"I strongly support the legislation that has been put forward by Candace Miller. There have been instances where the current protection system has failed and Asian Carp seem to find a way into the Great Lakes," said Miller. "I fully agree that total separation is the only way to ensure that Asian Carp do not enter the Great Lakes."
Due to the fact that Asian Carp breed quickly, have no natural predators, and eat a great deal, they have the ability to drive out native fish. This could have very damaging effects on the Great Lakes.
Miller says that he will be writing to the Honourable Gail Shea, Minister of Fisheries and Oceans, as well as the Honourable John Baird, Minister of Foreign Affairs, to urge them to support this legislation.