Cameron Burechails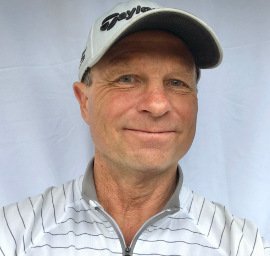 This year has been both challenging and frustrating for all of us having to deal with the global pandemic.
We normally look forward to our summers, warm weather, sunny skies, and the opportunity to finally get out and enjoy the great outdoors!
2020 came in with a new set of rules. Social distancing, hand sanitizing and shutdowns of activities that we normally enjoy have tested the patience in all of us.
The golf industry rebounded very well, in light of what was happening around the world. Fortunately for golf, outdoor activities flourished this summer as the only safe haven became the great outdoors.
The number of rounds played on all golf courses are up. It has been difficult to find tee off times as most prime time and even afternoon tee times have been booked.
Golf courses have had to adopt a new set of rules to ensure the safety of all golfers. Indoor facilities have been closed which means that guest access has been restricted to patios and outdoor areas only.
There are several things that I have missed this season at our local courses. I miss the little things like benches to sit on when you need a rest on the tee deck. Ball washers to clean your golf ball on each tee. I miss freshly raked sand traps and rakes to help smooth out the bunkers after you play your shot from the sand.
I really miss being able to touch and remove the pins on the green. My preference has always been to putt with the pin out and I will often remove the flagstick when I hit short approach shots into the green. This year the pin had to stay in.
I, like so many other people, miss having washrooms on the golf course. Food and beverage services have been somewhat limited on many courses, which means that food carts have been grounded.
I miss shaking hands on the eighteenth green and I really miss getting hugs from my close friends before and after a round of golf.
In 2020 there were virtually no golf tournaments. This has meant that regular tournaments and fundraising events have disappeared. I miss BBQs after a round of golf and I really miss buffets!
One can only hope that next season will be different. We must however be patient and continue to follow the rules at all our local courses to ensure that play can continue.
October is just around the corner and with a bit of help from Mother Nature there is plenty of golf left this season. So, get out there and enjoy the great game of golf!
Next Week: A Time for Thanks
Cameron Burechails (Teaching Professional), The Georgian Bay Golf Academy, baygolfacademy@bell.net, or www.baygolfacademy.com