Stephen Vance, Editor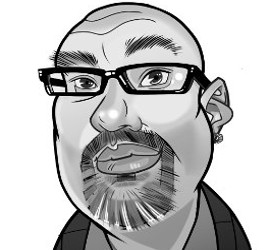 Though four options were presented to Council regarding the operation of the Meaford & St. Vincent Community Centre and arena, none of the options was exactly appealing, none of them met the needs and desires of all, but in spite of the significantly increased cost, I think Council was right to ensure that the facility could be as open as possible under the current COVID-19 restrictions on gatherings and distancing.
Municipal arenas are a challenge to run at the best of times. They are expensive to operate, and rarely does a municipal arena recover all of its costs, so they must be subsidized with funds from local ratepayers. In a normal year our community centre and arena sees a net loss of nearly $200,000 ($176,000 in 2020), and it is long overdue for a full overhaul, particularly with the full implementation of provincial accessibility legislation on the horizon in 2025. The overhaul of the arena will cost millions of dollars, but with any luck we will see some grant funding from upper levels of government. However there are no guarantees, so I expect some healthy debate on the future of our arena to take place in the months and years to come.
Of the four options presented, one would have simply closed the facility for the season, but Council, understanding the importance of the facility to the community, rejected that option from the start and wisely opted for the full operation of the facility in spite of the additional costs, which will be significant.
What will frustrate many residents is the fact that, though the facility will be in full operation this winter, there will be no public skating. Accommodating public skating, given the current provincial restrictions on public gatherings along with the need to ensure social distancing, presents a huge challenge to any municipality with an arena, and as Council was told, of the more than 30 municipalities contacted by Meaford staff, only one was planning to offer public skating this season.
Even if Meaford was willing to take the risk and allow public skating, the additional cost would be huge, and the challenge of maintaining a distance of six feet apart with 50 skaters on the ice would be an exercise in frustration. Add to that the need to collect contact tracing information, and limited washroom availability, it is clear that offering public skating under the current conditions would not be a wise decision at this stage.
I can't blame people for being frustrated with the loss of public skating this season. This COVID-19 year has taken much from us, and with virtually all public events having been cancelled, after months of shutdowns, restrictions on public gatherings, and a general uncertainty looming over us all, people need an outlet, and public skating could have been one of those simple pleasures that might take the edge off of the frustrations that many of us are dealing with daily, thanks to this ongoing pandemic.
We might not even see hockey at the arena this year. As Meaford's Treasurer noted at Monday's council meeting, currently sustained contact is not allowed, and teams cannot play outside of their own health unit boundaries. So even with Council's approval of full operation, there is still uncertainty as to how much use the arena will actually see this season. We know that the local figure skating club has committed to ten hours per week, but most everything else is still up in the air.
Adding to the uncertainty is that, even with the use of the arena by the skating club or by hockey teams looking to practise, one positive test for COVID-19 will see an entire club quarantined for 14 days, resulting in the cancellation of any ice time booked during that period. Unlikely to happen perhaps, but it adds to the uncertainty of the season to come.
Those who want to get out for a skate can still do so, there is a bit of a workaround, but it would require booking and paying for ice time for a small group. Not ideal perhaps, but it is certainly an option for those itching to get on the ice.
Council has made the best of a bad situation and they have approved the operation of the arena and community centre for the coming season knowing that the standard annual loss of nearly $200,000 will grow by at least another $116,000. Given the realities of this COVID-19 year I don't think we could have asked much more from our council.
Unfortunately, like so many other things in 2020, there's always next year. We don't have to like it, but it is our current reality.