Staff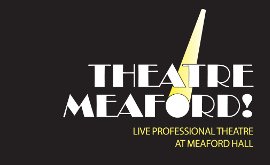 Meaford Hall has announced the postponement of Summer Theatre to 2021, resulting in postponements of all events and performances at the venue until after Labour Day Weekend. This was to be the third summer of live professional theatre at Meaford Hall after a ten-year hiatus and was highly anticipated after a successful season in 2019.
"This was a disappointing but necessary move as we are still unable to reopen to the public and will likely be the last sector of business able to do so," said Susan Lake, Manager of Cultural Services.
Meaford Hall has been busy rescheduling performances into fall 2020 and beyond; some shows have already had three postponements. It is hoped that as larger gatherings are allowed there will soon be a way to bring music lovers back to the century-old landmark, although the experience may be quite different.
"We are working with our colleagues in the arts sector to establish protocols for our patrons to return safely to our venues once the province and health authorities give us the green light. In addition to masks for staff and extra sanitizing we are considering performances with reduced capacity for social distancing; one set performances without intermissions, and seating zones similar to airplanes where people are loaded in and out in an orderly fashion to avoid two-way traffic flow. The province will have the final word and we are watching other provinces which are opening ahead of Ontario," said Lake.
The summer season, including two musicals and a Norm Foster comedy, have all been moved into the same weeks in Summer 2021. As with all shows, ticket holders will be able to retain their preferred seating. Once a reopening date is confirmed, all patrons with tickets will be notified. The box office is open by phone or email at 519-538-0463 or salmond@meaford.ca.
Tune in to the Meaford Hall Facebook page every Tuesday and Thursday nights at 7:30 p.m. to catch Live it Live! Upcoming performances includes Romney Getty on June 18; Dan Dwoskin of the Honeyrunners on June 23; and Chris Scerri/Jon Zaslow on Jun 25. For more information about please visit the Meaford Hall website at www.meafordhall.ca.