Staff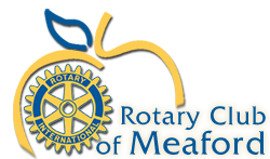 The Meaford Rotary Club has selected a very deserving recipient for Meaford's Citizen of the Year.
To recognize this person, the Meaford Rotary Club will be presenting the recipient with a plaque on the steps of Meaford Hall at 4:30 pm on July 8th.
Members of the public are invited to attend this presentation virtually, by accessing the Meaford Rotary Club's Facebook Page @MeafordRotary, and watching the event via livestream.