Staff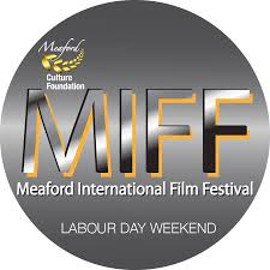 Due to the outbreak of COVID-19, the Meaford Culture Foundation has made the difficult decision to postpone the 2020 Meaford International Film Festival.
"We take the health and safety of our volunteers, patrons, suppliers, and donors very seriously, and are actively following safety protocols implemented by Canada's health experts," said organizers.
Since 2007, MIFF has become an economic driver for tourism in Meaford, bringing in hundreds of tourists every Labour Day weekend. This not only promotes Meaford Hall, it also helps drive business to local restaurants, boutiques, accommodations, and more. This upcoming Labour Day Weekend, the Meaford International Film Festival was scheduled to celebrate its thirteenth year.
"Without the support from our outstanding community, the Meaford International Film Festival would not be the success it is today," said organizers. "If you are a previous patron of MIFF, we look forward to our next opportunity to see you, and want to extend a warm thank you for your past support. If you are a local contributor, vendor, or supplier to MIFF, please know that the services you provide are indispensable, and play a fundamental role in the event's success. We very much look forward to inviting you to be a part of MIFF 2021. If you are a donor, MIFF could not exist without you. The Meaford Culture Foundation relies heavily on donations to keep our organization operational. While we are not seeking donations for MIFF this year, any contribution will still be graciously accepted. Every dollar we receive goes back into our community to support arts, culture, and tourism."
At this time, organizers are exploring alternatives to keep the festival alive in 2020. This may include digital showings and other innovative viewing alternatives.
"We are open to feedback and ideas from our community and supporters," said organizers. "It is difficult to say when life will return back to normal, or what the new normal will look like. In the meantime, we encourage you to share the love of film, arts, and culture with your family at home. In times like these, culture matters. Art and film can give us a feeling of global togetherness that breeds hope and inspiration. We look forward to inviting you to be an integral part of MIFF in 2021."