Staff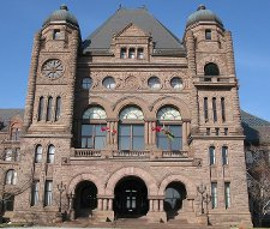 The province has announced that it will maintain the funding available to municipalities through the Ontario Municipal Partnership Fund (OMPF) at $500 million for 2021.
Rod Phillips, Minister of Finance, committed to maintaining the OMPF at the Rural Ontario Municipal Association annual conference while announcing consultations on next year's program to ensure the funding is better focused to deliver results for small, northern and rural municipalities.
"Municipalities told us how vital the OMPF is to their communities and they need information sooner to plan their budgets," said Minister Phillips. "That's why we announced allocations for 2020 earlier than ever before, and why we're committing to maintain the funding envelope for next year."
Moving forward, the province will continue to consult with municipalities on how to better focus the OMPF on communities that need it most, including small, northern and rural municipalities.
"I'm very happy to see our government maintaining OMPF through 2021. Our local municipalities are key partners and they deserve to have this certainty as they move forward with planning their upcoming budgets," said Bruce-Grey-Owen Sound MPP Bill Walker. "I want to thank Minister Phillips for making this key commitment to ensure predictability and stability for municipalities in Bruce-Grey-Owen Sound."
Ontario is also consulting with stakeholders on the province's property tax system to enhance the accuracy and stability of property assessments. Municipalities rely on the more than $22 billion annually raised through the property tax system to fund local services. Minister Phillips announced that the government will work with municipal partners to ensure vital services are supported, while building a competitive business environment that will attract investment and create jobs.
"Municipalities are critical partners in delivering services to the people of Ontario and we will continue to listen and work together to support people in every community across the province," said Minister Phillips.