Staff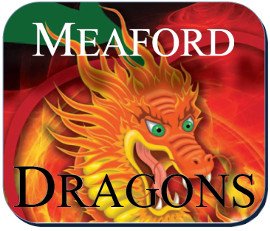 Are you thinking of starting a new business or expanding your existing business? Meaford Dragons is a unique opportunity that supports local business start-ups and expansions with investment, services, and expert guidance.
Now is the time to apply. The Meaford Chamber of Commerce will present the 11th annual production of Meaford Dragons at Meaford Hall on October 30. This year's event promises to be bigger and even more exciting than ever.
Modeled after the popular CBC television program, Meaford Dragons allows local entrepreneurs to pitch their business ideas to a panel of seasoned business people in hope of getting cash and support to realize their dreams. The Dragons have kick-started several local businesses since the first event ten years ago. More than 30 businesses have shared $215,000 in cash and prizes.
Last year's first place winner, Outback Woodshack, was able to kick-start their business with over $11,000 in cash and prizes. You can find them at various local Farmers' Markets or visit outbackwoodshack.ca.
Application forms are available at the Meaford Chamber of Commerce, 13 Nelson Street West, Meaford, or on the website www.meafordchamber.ca. Applications must be submitted by September 30.