Staff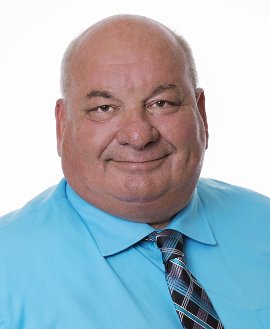 Last week, Larry Miller, Member of Parliament for Bruce-Grey-Owen Sound, announced that he will not be seeking re-election in the riding of Bruce-Grey-Owen Sound in the federal election later this year.
Miller formally announced that after a 28 year career in politics which included 15 years at the federal level as a Member of Parliament, 13 years in local municipal politics, and 10 different elections he is ready to retire and spend more time with his family.
"It has truly been an honour and a privilege to have served the great people of Bruce-Grey-Owen Sound for the past 15 years and it is something that I have never taken lightly. I take great pride in what we have all been able to accomplish over this time and thank all constituents for allowing me to be their voice in Ottawa," said Miller. "With that said, it is time for me to focus on my family. Being an MP requires spending a lot of time away from home. I am looking forward to spending more time with my grandchildren, children, and my wife, Darlene. I also want to thank them for their unwavering support and patience over the course of my time in office."
Following a 13-year career in municipal politics in Keppel Township, Georgian Bluffs and Grey County where he held positions of Councillor, Deputy Reeve and Reeve, first Mayor of Georgian Bluffs, and Warden of Grey County (2002), Miller decided to enter federal politics. He was first elected at the federal level in 2004 and went on to win consecutive elections in 2006, 2008, 2011 and 2015.