Staff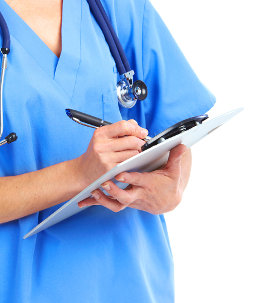 Over the past year, Grey Bruce Health Services has welcomed 12 new physicians to the Grey and Bruce area. The physicians are providing primary and specialist care, and include three psychiatrists, one neurologist, four emergency medicine physicians and four family physicians.
"We are very pleased to welcome these physicians to our area and thank them for choosing Grey Bruce Health Services," said Lance Thurston, GBHS President and CEO. "Our six hospitals, and the surrounding communities, have access to a growing number of very talented healthcare professionals, which reduces the need to travel outside the region for care."
Dr. Rochagne Kilian recently relocated from South Africa after previously working in British Columbia. "Our recruitment to Owen Sound might have been by chance, but our choice to settle here was definitely not. Our four months in Owen Sound have been blessed. A little town with lots of soul, surrounded by beautiful landscapes, filled with welcoming residents and businesses, and exciting festivals, programs and activities. We truly feel fortunate to raise a family here," said Dr. Kilian.
GBHS hosted a welcome reception for the physicians on Friday, September 8.
Along with the new physicians, GBHS also welcomes two new Family Medicine residents from McMaster University. These resident physicians complete two years of training with the Owen Sound Family Health Team while rotating through specialty departments at the hospital such as surgery, paediatrics, obstetrics and internal medicine. The GBHS medical education program has an average of 30 students and residents per month, completing placements within one or more of the six GBHS hospitals.
Efforts continue to recruit specialists in the following areas: child and adolescent psychiatry, general psychiatry, hospitalist medicine, otolaryngology, and emergency medicine. GBHS also works with partners and municipalities in ongoing family medicine recruitment across Grey and Bruce.