By Stephen Vance, Staff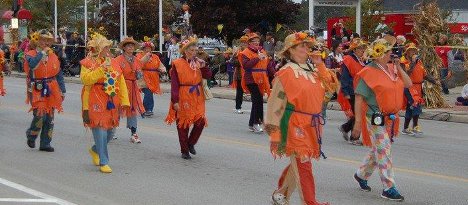 Today is the day. The troops of Scarecrows have been accumulating within Meaford's borders for the last month, and today they are poised to invade – and some of them are even decked out in superhero costumes, so you know they're serious!
These movie loving scarecrow invaders are the result of the hard work of hundreds in our community who stuff and build scarecrows, install them around town, and then host one of the biggest parties in Meaford each year.
If you want to take in the annual Scarecrow Invasion & Family Festival, the fun begins at 6 pm with the Scarecrow Parade. Filled with Scarecrows and kazoos, the Scarecrow Parade draws thousands of onlookers each year.
After the parade, follow the crowd down to the Meaford Rotary Harbour Pavilion where food and refreshments combined with games, and other activities will make most everyone entertained.