Letter to the Editor
Editor,
We hear a lot about the "Victory Nickel", but the Victory Torch engraved on the nickel was designed partly by Frederick S. Haines, of Meaford. The mint replicated this torch on the Victory Nickel.
"… Fred Haines collaborated in the design of a Victory Torch with Ted Watson. The torch was flown by Canadian bomber to England in 1941 where it was presented to Prime Minister Churchill to symbolize the Canadian people's pledge to contribute to the defeat of Hitlerism…."
(Colin S. MacDonald, A Dictionary of Canadian Artists, volumes 1-8 by Colin S. MacDonald, and volume 9 (online only), by Anne Newlands and Judith Parker (National Gallery of Canada / Musée des beaux-arts du Canada )
This bio is available online from www.robertsgallery.net. The National Museum's website is not so accommodating.
Also thanks to Jo-Ann Craig, who remembers everything, the following: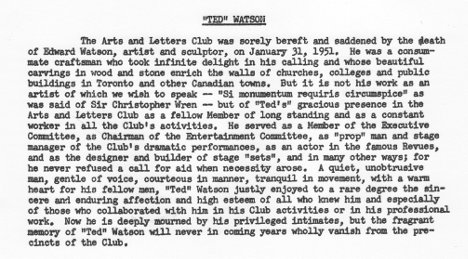 John Kerr, Meaford