Staff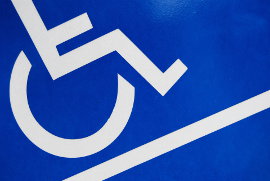 Larry Miller, Member of Parliament for Bruce-Grey-Owen Sound, is encouraging all local organizations to apply for funding through the Enabling Accessibility Fund (EAF).
The EAF is a federal Grants and Contributions program that supports capital costs of construction and renovations related to improving physical accessibility and safety for people with disabilities in Canadian communities and workplaces.
Since its creation in 2007, the program has funded more than 2,300 projects across the country. Last year, six different organizations received a total of $138,771 for local projects in Bruce-Grey-Owen Sound.
The current call for proposals is for two different funding streams of the program – the Workplace Accessibility Stream and the Community Accessibility Stream. The objectives of each stream are different. Eligible recipients should verify project criteria before applying to determine which stream to apply under.
Eligible recipients include:
Not-for-profit organizations, including social enterprises;

Small businesses (maximum 99 full-time equivalent employees);

Small municipalities (population under 125,000 as per census data);

Indigenous organizations (including band councils, tribal councils, and self-government entities); and

Territorial governments.
"The Enabling Accessibility Fund has been a consistent source of funding for projects in Bruce and Grey that seek to help those with disabilities access workplace and community infrastructure," said Miller. "I strongly encourage all eligible recipients to apply for funding through this program."
The deadline to apply under the current call for proposals is: July 26th, 2016.
For more information and for the online application please visit: http://www.edsc.gc.ca/eng/disability/eaf/index.shtml.