Letter from Councillor Lynda Stephens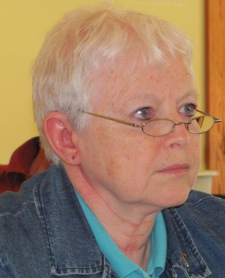 Dear Ratepayers:
I would like to take this opportunity to share with you what happened last night (Monday June 28) at the council meeting.
We passed a resolution to rescind by-law #80-2007 (4-2).
It became clear to me that the protesters at the meeting (who wanted this by-law rescinded) did not understand what the by-law says, so I have included it here:
Click here to view the by-law (will open PDF file).
After reading the by-law, I am sure that you can see very clearly that it only refers to 10 lots on Georgian Beach, establishment of ownership, the removal of barricades and the right of passage of pedestrians on the municipal right-of-way across the beach front of these properties. Our first meeting with the Judge ordered us (by request of the other lawyers) that we include all of the residents along the old 1854 by-law road so that all are aware of the proceedings. This is on the municipal website for your perusal and verification. Somehow, there is an understanding or willingness to believe that the municipality wants to re-enact an 1854 by-law that states the existence of the existing road on South Georgian Beach and the since moved road on North Georgian Beach to create a full 66 foot road that would run through their properties and affect their real estate values negatively. This is simply not true!
The intention of this by-law is as stated in the above by-law. Council can only act by by-law. Nowhere do we say anything that would affect anyone else.
What concerns me is:
We have no insurance coverage because of rescinding this by-law.

We will have to pay legal costs for those on the 10 lot stretch, as well as any other costs that they might come up with. I cannot justify this!

We have lost any credibility that we have gained because we did not do as we said that we would. We are not enforcing our by-law.

We buckled under pressure.

The road situation is not resolved and therefore can be brought up in the future with more costs associated with it. This next court visit was scheduled for September 2010. A resolution would have come forward unless the other lawyers could find more things to delay it and increase costs more.
At last night's meeting Councillor McPherson stated that this is a "political decision".
I would like to know how obeying or enforcing the law is a political decision?
Deputy Mayor Traynor stated 'look folks, don't think for a moment that this isn't a game".
Well, I don't think that it is fun or funny. We will be coming for more tax dollars to pay for all of this next year. I am outraged!
When the by-law comes forward to rescind the #80-2007 by-law, I will vote against it again. I believe that we have put the municipality in grave financial risk.
Go ahead and read the information and come to your own decisions/conclusions.
Sincerely,
Lynda Stephens, Meaford Councillor
Our procedural by-law #59-2004 says:
"6.11 Where council discussed a matter In-Camera and where the matter remains confidential, council shall not disclose the substance of deliberations of the In-camera meeting".
Our code of Conflict schedule to by-law #53-2007 states:
"2. Foster Respect for Decision making process. All members of council shall accurately and adequately communicate the attitudes and decisions of the council, even if they disagree with council's decision, such that respect for the decision-making processes of council is fostered. "
I hope that this helps you understand where I am coming from and when the final by-law to rescind is voted on, I will abide by council's decision.