MCS Grade 1 & 2 Students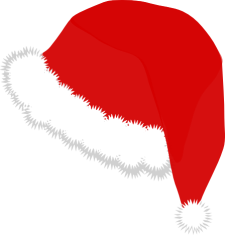 Meaford Community School has shared some of the letters to Santa from their grades one and two students with The Meaford Independent, and we've chosen some of our favourites (cute spelling included) to share with you.
Watch for more letters to Santa next week. And to read TMI Editor Stephen Vance's letter to Santa, pick up the current print edition of The Independent and find out what he was Santa to bring the Meaford community this year.
Now on to the letters:
~~
Dear Santa
I cant wat till chritmas can you? How are the rein deer? Are they geting ready to fly to good girls and boys? I have bin verey nice this year. For Christmas I would like a basazler and a new book 'the littles' thank you for every thing you Do for me. Say hello to Mrs. Claus. I love you
Love your friend
Olivia
~~
Dear Santa
I whant pokemon and I whant a spy kite. How is Rudolph FELiNg? Hos is MRS Claus FELiNg? I whant A robot.
From Anthony
~~
Dear Santa
I've been good to my little brother. I want army guys army tanks army towns army trains convoy and army planes
Thank you Santa
Leland
~~
Dear Santa
Herlo, How are doing in the NorthPole? I would like a remote control plane, a kite a train, Two Electro gutar one For my sister. Merry Christmas
Fume
Zachary
~~
Dear Senta
How are you in the North Polre? I am doing good. I would like if you can get it all. I would like Loom and Mostr highs. glow in the dirc BFF Brastlits Lego freis and a now Brer house permanent markers. Merry Christmas
Frum Kyla
~~
Dear Santa ?
How are you noing. Good mornig. I am 8 years old. for Christmas I would like. Ninja turtles and maria kart 7 and Lego Chima. Merry Christmas Santa
Fromo
Dorian
~~
Dear Santa
How old are you I am seven years old. can you Plece get me the goblin king battle, and Some new hunting Snow pants and coat. and cragers cmand ship
from
Dylan