Staff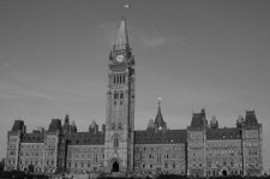 Official Opposition Public Safety critic, Tony Clement, and deputy critic, Larry Miller, issued a joint statement this week on the RCMP banning the CZ-858 "Spartan" rifle, which they say is "unfairly punishing law abiding gun owners across Canada".
"The RCMP has arbitrarily decided, without any justification, to implement this prohibition. The ban flies in the face of logic, and is another example of bureaucrats making an ill-advised decision that will unnecessarily cost law-abiding hunters and sports shooters across the country," said Clement and Miller.
"The former Conservative government stood up to an RCMP attempt to reclassify this rifle in 2014, having it reinstated. Canada already has stringent firearms regulations, educational, and licensing protocols in place to ensure safety, and this decision only hurts those who follow the law."
The Conservative caucus is calling on the RCMP Commissioner and the Public Safety Minister, Ralph Goodale, to do the right thing. They must protect the rights of firearm owners and immediately overturn this unjustifiable decision.