Staff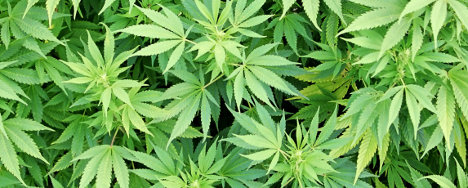 Grey County OPP report that on the morning of September 16 police received a report of several marijuana plants located in a vacant lot on Highway 26 just west of the urban area of Meaford.
A Meaford resident had been out walking on an adjacent property when he came upon the plants and immediately notified police. Members of the Grey County OPP attended the property and eradicated 65 mature marijuana plants.
The owner of the vacant lot, who resides in Toronto, had no apparent knowledge of the plants.
Police remind residents who discover or suspect an outdoor marijuana grow operation to contact your local police or Crime Stoppers. Do not touch the plants due to potential chemical residue on the plants. If confronted by anyone tending to the plants, leave the area immediately and contact police. If possible and safe to do so, record any licence plates and notify police.
If you discover a crop of marijuana plants, do not enter the area, say police, for your personal safety, turn around and immediately leave the area the same way you came in.
If you have any information regarding illegal marijuana grow ops, contact your local police or Crime Stoppers at 1-800-222-8477 (TIPS).