Staff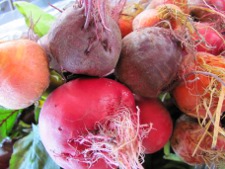 Bruce-Grey-Owen Sound MPP Bill Walker wants all MPPs to support his caucus colleagues' plan to give farmers a tax break for donating surplus produce to local food banks.
Conservative MPPs Bob Bailey and Ernie Hardeman announced yesterday (July 10) at Queen's Park an amendment to the government's Local Food Act. The amendment would add a tax credit to farmers who donate their products to local food banks.
"We want to divert a surplus of almost 11 million pounds of produce from landfills to food banks," Walker said. "This is fresh and healthy food that is not chosen for sale by grocers because of cosmetic reasons. The beauty of this bill is that is so simple, yet it's so beneficial to local farmers, as well as to local food banks and families who depend on the local food bank."
The bill, entitled "Fighting Hunger with Local Food Act," would grant a non-refundable tax credit worth 25 per cent of the wholesale value to farmers who donate their surplus products to food banks. The bill would also permit unused tax credits to be carried forward up to five years.
Walker said the amendment also gives the Liberal government's Local Food bill some teeth.
"This bill will help people in need and our agriculture sector, and so we really want everyone to support this amendment and help out the many Ontarians who depend on the local food bank to provide for their families."