Staff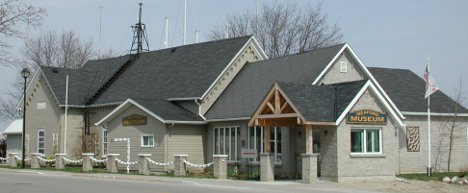 This summer, nine positions were created in Bruce and Grey Counties in the heritage and cultural sector through the Young Canada Works (YCW) program as part of the Federal Government's Youth Employment Strategy.
The Young Canada Works program is an employment program that is sponsored by the Federal Government. The museums component of YCW is administered by the Canadians Museums Association (CMA) on behalf of the Department of Canadian Heritage. This year, the program supported a total of nine summer positions at the following heritage organizations:
– Meaford Museum
– South Grey Museum
– Owen Sound Museums (Bishop House – Museum, Archives and National Historic Site)
– Tom Thomson Art Gallery
– Grey Roots Museum and Archives
"I am very pleased to see that the Federal Government has supported local employment in the heritage and cultural fields in Bruce and Grey," said Larry Miller, MP for Bruce-Grey-Owen Sound. "We have a distinct history in the area and these organizations help to preserve our local heritage. This funding is certainly well deserved."
Up to 1600 positions can be created through the YCW program.