Staff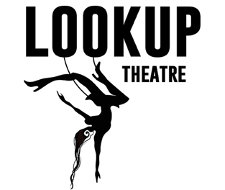 Coming up on Thursday, August 7 at 2 pm is Insect Circus, live on stage at Meaford Hall. Inspired by bugs native to Ontario, the show will feature performers from LookUp Theatre showing off their skills with aerial silks, trapeze, hoops, poi, juggling and more! This will be a wonderful show to enjoy as a family.
All ages will be entranced by the aerial acts depicting the metamorphosis of a caterpillar, soaring dragonflies, buzzing bees and even a spider carefully crafting its web.
Tickets are $10 for youth ages 12 and under and $20 for adults. A group discount can be applied to parties of 6 or more: please enquire at the Meaford Hall Box Office: 1.877.538.0463.
Lookup Theatre is a charitable not-for-profit company performing theatre, multi-media, circus and aerial arts for rural and urban communities in Ontario. It blends traditional techniques with modern technology to create professional, entertaining, and educational shows. Performances draw on real-life experiences to inspire audiences to live happier and healthier lives.
Their mandate is two-fold: to produce professional circus shows and social circus work to engage and empower underserved youth through circus arts. On August 6 they are hosting a sold-out circus workshop for children at Meaford Hall. If you missed out on getting a spot for the workshop, keep watch as Meaford Hall staff hope to bring in future programming of this type!
For more information on these and other Meaford Hall events you can visit the website to buy online at meafordhall.ca, call 1.877.538.0463, or drop by the Box Office.