Staff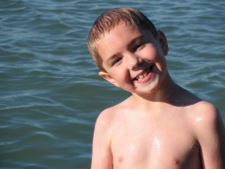 Summer is almost here, and with it comes the 'Longest Day of Play' event, held on Saturday, June 21.
Participation is simple: be active on Saturday, June 21 and log your time at www.playbrucegrey.com. Numerous activities are planned in Meaford.
Join the 'Sunrise Yoga' at the harbour breakwall at 7am, or the 'Run/Walk' at 7:30 am meeting at McGinty's. Fill your day with anything active. The Blue Dolphin pool is hosting community swims – FREE for the entire day!
The fun doesn't stop! Head down to the Rotary Harbour Pavilion between 11am to 5pm for an afternoon filled with engaging and exciting activities for all ages to enjoy. Pole Walking Workshops will begin at 11:00am with Sharon Challis; Line Dancing at 12pm; Revolve Hoola Hoops at 1pm, Tyler Boyle's famous GROOVE at 2pm, and the Canadian Cancer Society joins us at 3pm for the 'Hope for Heroes' event.
The Meaford & District Fire Department will be participating with a variety of games and other items for play. Meaford Cooperative Preschool will be selling ducks for the upcoming Meaford Duck Race and a BBQ (all condiments and supplies graciously donated by Bill's Valu-mart). 'Pit Stop Racing' with Jim Dunham will be on site offering everyone the opportunity to participate in this fun relay-type event that is sure to please! Play activities available will include ball hockey, parachute games, potato sack races, and spoon and egg races. The Friends of the Skateboard Park are also hosting a fun Skate Jam at Meaford Skate Park for all those interested. If you would like to organize an event, please let us know.
Get involved any way you can – simply grab a friend or two and be creative with your daily physical activities (gardening, belly dancing or even stilt walking)… just remember to log your time through the website, by calling in, or marking down your time at various locations in the Municipality.
Meaford is determined to be the most active municipality in Grey Bruce, but that means everyone needs to participate and needs to report their participation!
Remember PLAY is for all ages and abilities. To see the full flyer of activities, visit the municipal website at www.meaford.ca, or check out the new Community Services Meaford facebook page. Don't forget to log your hours and help Meaford become the most active community in Grey Bruce!