Staff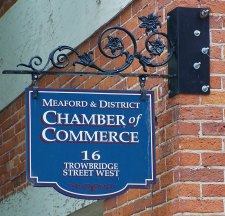 The Meaford Chamber of Commerce has announced that they are once again organizing an all-candidates meeting so that the public can meet the current slate of candidates for this year's provincial election.
This event will be held at Woodford Hall from 7-9 pm this Thursday evening (June 5). Everyone is welcome.
The provincial election is scheduled for June 12.
For further details contact the Chamber office at 519-538-1640