Staff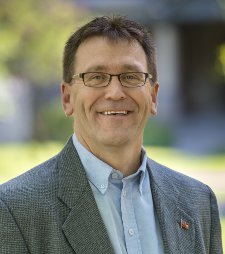 PC candidate Bill Walker says he is both privileged and honoured to be running for re-election in Bruce-Grey-Owen Sound, set for June 12.
"I am grateful for having received the trust and confidence from the great people of Bruce-Grey-Owen Sound who sent me to Queen's Park in 2011 to serve as their local representative," Walker says.
In addition to serving as the area MPP and as a member of the Official Opposition, Walker has also served as the PC party's deputy Health Critic and most recently as the Critic for Children and Youth Services.
"As such, my job was to hold the government accountable for how their actions are impacting you at home," Walker says.
"I have heard first-hand that the past years have been extremely trying times for hard-working Ontarians."
He says his constituents are deeply concerned about the lack of good jobs and skyrocketing hydro bills. They're also worried about what walker characterizes as "the crippling debt that eats up $11 billion every year in interest payments – money that should be going to equip our local schools and hospital, and to people who need programs and services to assist them."
"While travelling this great riding, from Holstein to Markdale and up the Bruce Peninsula and all points in between, I have also felt the constituents' angst toward the Ontario Liberal government, namely their lack of respect for sensible local solutions and rampant waste that was over a billion dollars to cancel two power plants in the GTA," he says.
"People's faith has truly been tested. Frankly, I don't have faith in folks who sat at cabinet table for last 11 years. I have faith in my constituents and this province's unrivaled potential, and my colleagues in the PC party whom I'm privileged to serve with."
For this reason, Walker says he and the PC Party want to focus on bringing jobs to Ontario.
"I say jobs can't wait. I am running on my personal commitment to put Bruce and Grey at the forefront of job creation because it's the best place to build a business and to raise a family. I am running to help young people enter the skilled trades. I am running to overhaul red tape so that farmers can farm and not get bogged down in red tape," Walker says.
"I'm also running to lower our debt and deficit so that our young people, like my sons Zach and Ben, can remain in Bruce-Grey-Owen Sound and not have to leave Ontario to find work."