Staff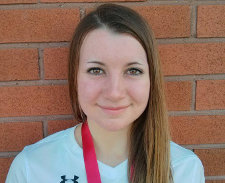 Junior Badminton
Rachel Brown finished second in the competitive girl's singles badminton division at the north regionals and then met her nemesis again at the Bluewater Championships.
This time she turned the tables and won the final match to finish first place overall in Bluewater badminton.
Last week she proudly represented the BAA and GBSS at CWOSSA. Congratulations Rachel.