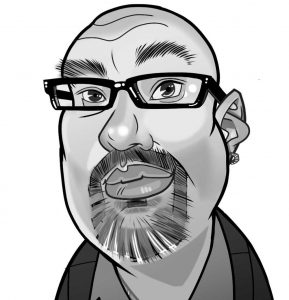 Last weekend the Municipality of Meaford kicked off the traditional festive season in a less than traditional fashion thanks to the continued precautions due to the COVID-19 pandemic.
Instead of seeing hundreds of residents bundled up to protect against the cold, lining Sykes Street shoulder to shoulder to watch the Santa Claus parade work its way through the downtown core, Meaford's Kinsmen staged a 'stationary parade' that residents viewed while passing by in their cars.
Rather than seeing hundreds of folks packed together inside cramped downtown shops for the annual Window Unveiling event, along with the lighting of the tree beside Meaford Hall, this year was more low-key, with the Rotary Club live-streaming a walk through the downtown to view the festive window displays.
The revised festive celebrations were the latest in a year that has been filled with event cancellations or drastically revamped events, in order to accommodate distancing protocols aimed at reducing the potential for transmission of the virus.
Much credit should be given to all involved in re-thinking this year's festivities, and making the best of a less than ideal situation.
While the downtown Window Unveiling, along with the parade that brings Santa to town each year has traditionally been the launch of the busy holiday shopping season, this year many are wondering if they will be able to gather with friends and family at all thanks to the ongoing pandemic.
In late November the Ontario government announced that residents should celebrate the coming holiday season only with those who reside within their own household, though the government noted that those who live alone can join another household for celebrations, but everyone else should stay home.
As you might expect, many are unhappy with the directive from the province, and a number of people have expressed on social media their intentions to ignore the warnings and gather with family and friends anyway.
It has been a rough year for all of us. It has been a year of isolation and of being physically disconnected from many of our family and friends. Many have become increasingly lonely as the pandemic has worn on, and the hope had been that the virus would have come and gone before the Christmas season. But it is still with us, and though a vaccine is on the way, the virus shows no signs of leaving us any time soon.
As a result, many are torn about what to do about the holidays. Follow the directives coming from the province and stay home, or ignore the warnings and gather together with friends and family in spite of the risk?
Holiday gatherings are important to many families. It is a time to catch up with family members with whom you might only gather once or twice each year. It is a time of year that we would normally see office parties and long lines in a mall to sit on Santa's knee. It is a time to share meals and laughs, but in 2020 it is a time of uncertainty and frustration.
Whether you follow the directives of the province or you choose to ignore them is a decision that should not be made lightly, given our current reality. What exactly is the province asking us to do this holiday season?
The Ontario government recently released a list of 'safer and riskier holiday activities' for Ontarians to consider while planning for the coming holiday season.
Safer Holiday Activities
Virtual holiday gatherings or events with family, friends, or co-workers.

Outdoor holiday activities such as building a snowman or going on a sleigh ride with members of your household.

Visiting Santa Claus, Mrs. Claus, or their elves outdoors and taking photos while keeping two metres apart.

Attending a drive-in or drive-thru event.

Watching holiday or other movies with your household.

Decorating your doors and putting up lights around your home.

Lighting your menorah.

Baking holiday treats with your immediate household.

Donating to your favourite holiday charity or toy drive.
Riskier Holiday Activities
In-person holiday gatherings or events, particularly gatherings where masks or face coverings must be removed to eat or drink.

Indoor holiday activities such as having overnight guests or sleepovers with friends or people outside your household.

Visiting Santa Claus, Mrs. Claus, or their elves indoors and taking photos without being two metres apart. Children are not permitted to sit on Santa's lap this year.

Visiting family and friends for non-essential reasons

.
We should also keep in mind the current social gathering limits based on the area in which you live (Grey-Bruce is currently in the yellow stage).
Green-Prevent, Yellow-Protect, and Orange-Restrict:
The limit for indoor social gatherings is ten people;

The limit for outdoor social gatherings is 25 people.
Red-Control:
The limit for indoor social gatherings is five people;

The limit for outdoor social gatherings is 25 people.
Lockdown (Stage 1):
Indoor social gatherings are not permitted, except for a gathering of members of a single household, or a gathering that includes members of a household and one other person from outside that household who lives alone;

The limit for outdoor social gatherings is ten people.
According to the province, if a person or business is not found compliant with orders under the Reopening Ontario Act, 2020, they can be ticketed with a fine of $750 under the Act.
So choose wisely when planning your holiday gatherings. Understand the risks, and understand the penalties should you choose to defy the Act.
I wish all of our readers a safe and happy holiday season; let's not turn the holidays into yet another super-spreader event, let's not risk grandma getting sick over a turkey and some colourfully wrapped gifts.