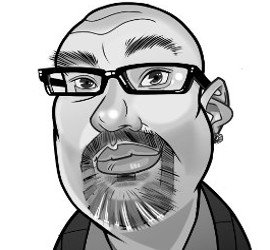 With a municipal election to be held in October, we will soon see candidates announce their intentions to seek a seat on council, and voters will be faced with the task of sorting through the candidates in hopes of finding some that suit their needs as municipal councillors. But what should we be looking for? What makes for a good member of council?
There is no single perfect municipal council candidate for everyone, we are all looking for some specific attributes, whether it be basic ideology or a candidate's views on specific issues, but there are some core attributes that most of us should be watching for as we sift through out options later this year.
Does incumbency matter?
Yes and no. It's no secret that incumbents have an edge on election day, but just because a candidate has been serving on council and has 'council experience', that doesn't necessarily mean that they are capable, competent, or effective.
Experience can certainly matter, but it must be combined with some measurable results. There are members of our current council with experience for whom I would not cast a vote, but there are others who I feel are stellar councillors who I would vote to re-elect in a heartbeat. Who on council is stellar and who is not is subjective and each of us would likely rank our current council somewhat differently. But if experience is an important factor, I would suggest spending some time watching archived council meetings on the municipal YouTube page in order to gain an understanding of how our current councillors have approached the job: those that struggle during council meetings either from not having read the reports to council, or even not comprehending reports to council.
By watching past council meetings, voters can quickly gain an appreciation for who on council checks the boxes on their own lists based on performance during council meetings.
In short, some incumbents deserve re-election while others don't, but the incumbents that I feel are worthy of my vote might not necessarily be the same as yours, so do your homework.
Community Engagement
Personally, one of the first things I look for in a candidate for council is their previous community engagement. My own preference is to elect members of council that have shown over several years engagement in the community which they are asking to represent.
Has the candidate seemingly come out of nowhere, or has the candidate had a long history of participating in community events and initiatives? For some it might not matter, but for folks like myself, previous community engagement is a sign that the candidate cares about the municipality, and has been involved, as opposed to sitting on the sidelines griping about what everyone else is doing.
Community engagement isn't everything, there can certainly be fine candidates who have had little involvement with the community at large, but looking at a candidate's community involvement can definitely help to understand who the candidate is and what matters to them.
The Issues
For many voters what matters most is a candidate's position on a specific issue or a range of issues. It is certainly important to gain an understanding of where candidates stand on issues that are important to you. We want to elect representatives that share our views and values. Whether it is long-term development, or roads and bridges, or parks and libraries, what matters to you should also matter to those we elect, though I would caution that single issue candidates are likely not the best investment of your valuable votes.
Municipal governance is complex: the issues are many and they are wide-ranging. A candidate focused solely on one issue is not likely to serve residents well when it comes to the hundreds of other issues.
Competence
Perhaps one of the more difficult attributes for a voter to understand is competence. For incumbents, it can be much easier for a voter to assess the competence of the candidate, but for candidates who have never served on council or even local boards it can be much more difficult, so it is important for voters to ask questions of candidates that can test their competence.
Personally, as someone who has sat through nearly every council meeting for the past 13 years, if I have never seen a candidate in the council chamber, that is traditionally a red flag for me. It doesn't mean that the candidate isn't worthy of my vote, but it does mean that as a voter, I want to ask more questions so that I can understand if the candidate understands how a municipal council works – surprisingly many don't.
I like to ask a candidate if they have familiarized themselves with Ontario's Municipal Act, and if they haven't my next question is to ask why the candidate is running for a job for which they haven't read the provincial legislation governing the job.
So, don't simply accept a flyer from a candidate, ask some questions about issues important to you, ask the candidate if they understand the role of council (one of my favourite questions for candidates, as many simply do not understand council's role and responsibilities).
Serving on a municipal council can be rewarding but it can also be extremely frustrating and exhausting. Candidates seeking our votes should be prepared for the realities of actually serving the community as opposed to simply barking out a laundry list of things that are wrong, or perceived to be wrong. The job of a municipal councillor is not easy; it doesn't pay well, but someone has to do it, and we the voters are the ones to select them, so we too need to do our homework, ask questions, and resist voting based on single issues, or glowing personalities.
We get out of democracy what we put in, so in the coming months as candidates reveal themselves, let's do our part by doing our homework, and testing candidates before given them our votes.