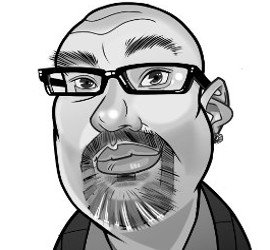 With less than a month to go before the close of the nomination period for October's municipal election, I have been mulling how I would approach a campaign for a council seat if I were running.
Fear not, I have absolutely no plans to run for council as I have been there and done that nearly 30 years ago, and never again plan to step forward as a candidate in any election.
That said, if I were to attempt a run at a council seat, I would want to establish a set of priorities and issues that would create the structure for my campaign, and there are two very simple and seemingly small initiatives that I would pledge to pursue should I be elected.
Clearly the number one issue that a candidate in this election should have on their radar is future development. Like it or not, development is coming our way, and it is no secret that the residents of this municipality want to be involved in the process, and they want to have a say. One of the issues is that the only folks notified of any zoning bylaw amendment requests are those who reside in close proximity to the proposed development, a source of frustration for many, including those in the media who also are not notified unless they live next door to the proposal.
If I were running for council, I would be promising people that I would push for a wider net to be cast when notifying residents of larger developments. I feel that above a specified size or density, any proposed development that is requesting zoning amendments or official plan amendments should result in a notification to all in the municipality, not just the immediate neighbours.
A simple adjustment perhaps, but it would make a world of difference for ratepayers who often feel left in the dark about development proposals. It is time that this municipality stop doing just the bare minimum in order to meet provincial legislation, and to consider the greater community when it comes to major proposals.
Another simple initiative I would push for would be to request the support of council to conduct a survey of ratepayers to once and for all determine the best time of day for council meetings, for planning meetings, and for special meetings of council such as budget presentations. One of the most common complaints I hear about council meetings is that they are held at inconvenient times. Currently council meetings are held at 1 p.m., while planning meetings are typically held at 5 p.m.
The reality is that there is no perfect time for council meetings. A decade ago, when they were held at 7 in the evening, many would complain when the meetings would sometimes last until after midnight. When they were held at 3 in the afternoon some complained that it was inconvenient as it was within regular working hours, and these days with the meetings at 1 p.m., there are also complaints.
While I don't believe for a minute that we could find a time to suit everyone, I think that going through the exercise of surveying ratepayers could at least provide some data to support whatever time of day council meetings are held. In this modern era of live-streaming and video archives, along with email communications, folks don't necessarily have to attend a council meeting in person, but I believe that council would be wise to ask the public to officially weigh in. We might find that things would be left as they are, or we might find a better time of day for council meetings. Personally, I believe that regular council meetings should be held during regular business hours as that is when municipal staff are on the clock so there are no overtime considerations, while public planning meetings should be held at 7 p.m., after the traditional work day and dinner hours, allowing interested residents to attend and engage. But that is just my opinion on the best time of day for meetings, and I suspect that many have other ideas, so let's consult the community, gather some data, and then adjust meeting times if needed.
Again, two very simple, very seemingly small initiatives, but I think the domino effect would be of great value, as anything that works toward improving public engagement while offering transparency and accountability would go a long way toward regaining an apparently lost trust in our municipal governing process.
Addressing these small issues can make tackling the larger issues much easier and less stressful. It would be a signal to residents that our council understands that it has a role to fill, and that role is to represent the best interests of all in the municipality. That role is best served when the public feels respected and the public holds some level of trust that their local government is working for them, not against them.
Sometimes it is the little things that can make a world of difference.