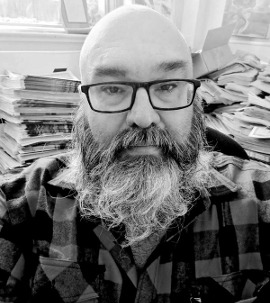 Our newly elected council spent Monday afternoon in training. Once a new council is elected there is much to learn, particularly for the newly elected, but experienced members of council also benefit from the early term training sessions.
Monday's training for councillors included the standard and important review of Ontario's Municipal Act, the roles and responsibilities of councillors, along with a review of the municipal Procedural Bylaw.
Additionally, members of council were given an orientation focused on accessibility, and another on health and safety.
There is much to learn for new councillors, and I have never met a long-time councillor that couldn't benefit from the early term refresher. Some might see the job of councillor as a simple one, but the job is much more complex than many might think.
In addition to the standard training and orientation provided to council every four years, our new members of council will also be spending some time becoming familiar with our existing bylaws and how they can be amended should the need arise.
For all of our members of council, these early days of the term are a time for putting the campaigns behind them, and focusing on the brass tacks of governing a municipality.
Not to mention that we are heading into budget season, which will be an entirely new education for the newest members of council; even for seasoned members of council, budget time can be complex and frustrating.
Though there is a definite learning curve for members of council, all seven of our elected members are intelligent and capable folks who should have no trouble learning (or relearning) the ropes, and it won't be long before our new council shifts into high gear and becomes productive – at least that is the hope.
For our seven members of council there are four very long years ahead. It might not seem so at the moment, but for council members I suspect that each year feels longer than the last as the four-year term moves along.
The development pressures we have already been experiencing in recent years will continue to build over the coming years, and it has become very clear that our current provincial government is no friend to municipalities or their councils, and issues surrounding development are bound to become more complex and frustrating as a result.
This council begins its term with two developers already engaged in appeals with the Ontario Land Tribunal, and recent changes to legislation at the provincial level guarantee that this council will have the deck stacked against them when it comes to managing development in the municipality.
Though some seem to think that a council can do whatever the heck the public demands of them, the reality is much different. Municipal councils often have their hands tied, and we will see even more of that in the coming years through no fault of our council or any of its members.
While training for members of council is crucial, there are some things that cannot be taught. Common sense, for example, perhaps the most important trait for any elected member to possess, is sometimes not present, and no amount of training will help if someone enters the job of councillor lacking common sense. The campaign period is when we should ideally weed out candidates lacking in the all important common sense department, but every now and then one will slip through and be elected anyway. Thankfully this newly elected council doesn't seem to be lacking in the common sense department, so I think Meaford voters did a good job in selecting their councillors.
Another important trait for members of council that cannot be taught is empathy. Any member of council worth their salt will understand that some of the decisions to be made can have negative impacts on residents, intended or otherwise. Possessing empathy can go a long way toward both understanding the frustrations of ratepayers, but also avoiding making decisions that can have unintended consequences. Some members of council are more empathetic than others, and over the years we have seen folks elected to council who lack any empathy at all. As someone who endures each and every meeting of council, I can say with confidence that the councillors who do the best job all around are those who are empathetic and relatable.
It is early days for our newly elected council, and there will be more training sessions, along with hands-on experience in the weeks to come, before this council shifts into high gear and becomes a productive governing body, with the first true test of this new council being the always complex and sometimes frustrating municipal budget season.