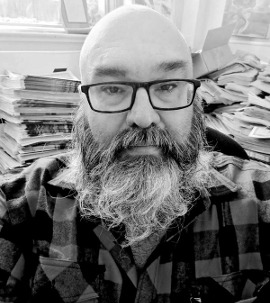 Many in this community were understandably saddened by the recent news that the much loved Scarecrow Invasion & Family Festival is taking a pause this year due to a lack of executive board members, though organizers have said they remain hopeful that the event will return, possibly in 2024.
It has been a rough few years for the organizers of the Scarecrow Invasion. The COVID-19 pandemic caused the event to be cancelled for two straight years in 2020 and 2021, and many were thrilled that the event returned last year, unaware of the struggles to come.
The Scarecrow Invasion is a major event: it is a large event that utilizes some 300 volunteers in order to make it happen, and while many service clubs and event organizers have struggled to find volunteers in recent years, the Scarecrow Invasion had no shortage of helpers. But what they have been struggling with is a lack of executive board members. Where the event has traditionally had an executive board consisting of a dozen members, back in November of last year organizers issued a warning that the event for the coming year was in jeopardy due to the executive board having dwindled to just three members.
The executive board members are the decision makers, and they also take on a lot of responsibility. The Scarecrow Invasion executive board carries a heavy workload as they prepare each year for the big event, beginning in January.
The lack of a strong executive board caused the few that remained to make the difficult decision to cancel the award-winning event for 2023.
Like many, I hope that 2023 can be a year of reorganization for the event, a year where new executive board members can be found, and the event can return with force in 2024.
Though the event is not happening this year, that doesn't mean that our community can't find ways to show our love and support to the event and to those who give up their time to make it happen.
When the Scarecrow Invasion was cancelled in 2020 due to the pandemic, I wrote an editorial in which I suggested that though the event was cancelled, we could still fill this community with scarecrows.
I think it would be fantastic if residents of this community took it upon themselves to build some scarecrows with the family and to create front lawn displays for passersby to enjoy. I think it would be a fitting tribute to the hundreds of volunteers that have dedicated a significant amount of their own time over the years to create a festival enjoyed by many, and I think those volunteers would no doubt be thrilled to see hundreds of scarecrows displayed on lawns throughout the municipality, created by their friends, neighbours, and fellow community members, I wrote in August of 2020. It would also be a clear sign to anyone passing through that this is a community pressing forward together.
Building scarecrows is relatively easy. When my own kids were younger we used to build scarecrows and create front yard displays each year. We used to build a scarecrow for each family member, and let the kids decide what they wanted their scarecrow to be doing and what they should be wearing. Over the years we created scarecrows on bicycles, hanging from trees, or raking autumn leaves. It's a fun weekend project that can include the kids, and the end result will no doubt bring smiles to the faces of those passing by.
Imagine the impact of dozens of scarecrow lawn displays in the absence of the traditional displays created by event organizers. There are many who travel to this community every autumn to take in the scarecrows, and we citizens of Meaford can still provide them with a show of sorts.
There is much to be said for making the best of a bad situation, and I think that as a community we could honour the work of the hundreds of volunteers who have made the event happen for the past quarter century.
Though the Scarecrow Invasion will not be held this year, organizers are hopeful that the event can return should a full slate of executive board members be found to manage the event.
Those interested in helping to ensure the return of the event in future years are asked to contact scarecrow.invasion1@gmail.com.