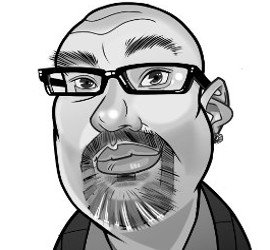 Last week we learned of the passing of a man who many rightly consider a local legend: Bognor resident Bill Murdoch, the former MPP for Bruce-Grey-Owen Sound, and a familiar face to most everyone who lives in this area.
Murdoch, or 'Wild Bill' as he was affectionately called by many, served on the Sydenham Township council for a total of 12 years, before being elected to the provincial legislature in 1990, where he served until 2011.
Murdoch was one of those rare politicians who you either liked or you loved, there never seemed to be many detractors of the maverick member of provincial parliament. When I first met him, I was working on a story for the Meaford Express during the lengthy and controversial Bognor Bridge outage. Frustrated with the municipality dragging its feet on the rehabilitation required before re-opening the bridge, Murdoch and some of his fellow Bognor residents had decided to make a big show of installing a pedestrian bridge over Walter's Creek to thumb their noses at the municipality.
So, on a September morning in 2009, I found myself on a rural property in Bognor, watching Murdoch and his neighbours move the custom made bridge into place. That was the Bill Murdoch I was introduced to, and how could I not have loved him?
I don't align myself with any political party, I have long had enough of party politics, however I am far from the conservative side of the political spectrum on most issues. Murdoch was a conservative that I truly liked. He stuck to his guns, even if that meant going against the party line. He put his constituents and principles first, and certainly before party orders.
He was a character, and if you were in his presence for even a few minutes, you were bound to hear some laughter. After an infamous 'sit-in' in the Ontario legislature that created a buzz across the province, with every major news outlet making it a top story, Murdoch returned a phone call I had made to his office seeking comment when his protest was over. This newspaper was barely in its infancy, and when I answered my phone, I was surprised, to say the least. Murdoch told me that I was his first phone call after his stunt, and he wanted that first phone call to be to a local media outlet, and a brand new newspaper was even better.
Murdoch loved to support the little guy, and not once did he ignore this newspaper because it was new, or because it was just another small town newspaper. Instead, he always had a kind word and a smile, and he always, always, always returned my phone calls, and I can assure you that for an MPP it is rare indeed.
However what I liked most about Murdoch was that he was a man of principle willing to stand against his own political party, and that is exceedingly rare in modern politics, and for that reason alone I held great respect for him.
Many a time over the past decade or more, I have suggested to people that the world could use more Bill Murdochs across the political spectrum. Mavericks who, though they align with a political party and ideology, understand that their own party is not always right, and are willing to push back against their own party, even in the face of consequences for doing so.
That is what I liked most about ole Bill Murdoch, and that is what I will miss about Bill Murdoch.
My sincere condolences to his family and friends, along with the residents of Bognor.