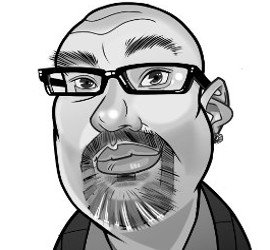 Electric vehicles, once the domain of science fiction novels, are fast becoming the vehicle of choice among new car buyers as consumers move away from fossil fuels. With more and more electric vehicles on our roads, there has been pressure in small town council chambers for municipalities to provide charging stations for these vehicles, but should small towns be getting in the business of charging electric vehicles?
The issue cropped up once again during Meaford council's April 28 meeting, and Councillor Harley Greenfield brought forward a motion asking staff to prepare a report for council outlining the possibilities for providing charging stations in municipally owned parking lots.
While I can certainly understand the desire to ensure that those who visit our community can charge their vehicles in order to return home, just as we've never seen a municipal council establish gas pumping services to motorists, I feel that electric vehicle charging should also be outside of council's domain.
From my perspective, the municipality, if they are to be involved at all, should be courting a private business to install and operate charging stations, not jumping into the business themselves, and I am hopeful that the report that staff prepares for council will include contracting a private business to install and operate charging stations as an option, if not the best option.
For the municipality to opt for installing and operating charging stations will no doubt require additional staff in a municipality where many are convinced that this municipality is already significantly over-staffed. Finding a private business to install and operate the charging stations would allow the municipality to simply enter into some sort of a rental agreement to allow a company to install and manage charging stations, leaving the municipality to do what it is supposed to do, manage this municipality, and ensuring that the headaches that will no doubt come along with providing charging stations to the private sector.
As Councillor Greenfield noted on Monday, there are only 1,600 charging stations to be found in the entire province at the moment, and half of those are in the GTA, so Meaford is not alone in its lack of charging stations.
I don't think that small municipalities taking up the torch and providing charging facilities is the best option. If the private sector isn't looking to get into the charging game, then I think Ontarians should be turning to an entity such as Hydro One, to establish and manage vehicle charging stations across the province; they have the resources, and they have the reach into every community in the province.
For better or for worse (batteries are a nasty, dirty business), electric vehicles are set to account for more than 10 percent of all new vehicle sales by 2025, and governments are pushing for all new vehicles produced to be powered by electricity by 2035, so we will without question require a number of charging stations from residences to shopping mall parking lots. This is not an issue for small municipalities to conquer.
I look forward to the requested report from staff to council, as I think this is an important issue that needs some thorough discussion. It might seem simple, it might seem like a good idea for municipalities to provide charging stations, but municipal parking lots will never provide the amount of charging that will be required in just a few short years. The solution needs to be far more comprehensive than just the municipalities that can, or that choose to, install charging stations; we need to have some serious discussions at a very base level.
Again, nobody would expect a small town council to explore the installation of gas pumps, and I don't think we should expect, or even want municipalities jumping into the vehicle charging game. Let's leave that to either the private sector, or to an entity like Hydro One that could implement a vehicle charging operation across the province, providing motorists with consistency, and a confidence that from one town to the next, the availability and cost to charge your vehicle will be consistent and fair.