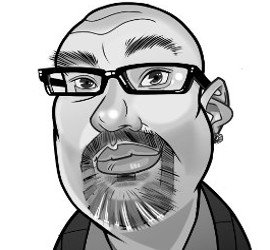 As I watched Premier Ford's press conference on Monday afternoon, during which he announced that the current stay at home order would be extended for one week before moving to a gradual reopening of our economy, the Premier looked tired, and he looked frustrated, or in other words he appeared the way many of us feel – exhausted and over this pandemic and all of the frustration it has brought us over the past year.
The premier implored Ontarians to "hang in there a little longer, we will get through it, we really will", though he seemed to be giving himself a pep talk as much as he was to his constituents, and his message was clear – we're almost there, we are nearing the end of this year-long, horrid ordeal.
"We're seeing some sunlight break through the clouds. But we're not clear of this storm yet," the premier told reporters during Monday's press conference. "We're not out of the woods yet."
Ford told reporters that the stay at home order has been working. Prior to the stay at home order Ontario was seeing more than 3,000 new COVID-19 cases daily, with models at the time predicting as many as 6,000 daily cases if action had not been taken. On Monday of this week Ontario reported 1,265 new COVID-19 cases.
Case counts and death tolls aside, as an example of the devastation the virus has brought upon us Ford pointed to the 153,000 Ontarians that have been out of work as a result of the pandemic. "That's 153,000 families that are struggling to pay the rent or pay a mortgage, or put food on the table," the premier noted.
I think it is safe to say that every single resident of this province, the premier included, is exhausted, and anxiously awaiting the end of what has been a long, hard, confusing, and often heartbreaking past 12 months.
It is not often that I agree with our premier, but on this I do agree – we are indeed seeing light at the end of this very long tunnel. We have all hung in all of these months, we just need to buckle down, respect the stay at home order for another week, and then we will transition to a gradual reopening of our economy.
None of us is happy about any of this, and I have heard loud and clear the many arguments of those who have stood in opposition to the many measures that have been taken throughout this pandemic. As I have written previously, I don't discount many of the arguments that have been made. I believe that when this is all over and we do some navel gazing, we will quite likely have a laundry list of things we did wrong, or things that we could have done better. But let's save those arguments for later; once we are through this there will be plenty of time for Monday morning quarterbacking. But as I have also written a time or two over the past several months, a new virus doesn't come with a manual advising how best to avoid its spread. This has been a new experience for all of us, and our experts and medical professionals have had to learn on the fly, so the expectation of a perfect response is somewhat of a fool's goal.
Like it or not, this pandemic is not yet over, but we are inching toward what will no doubt be a painfully slow reopening of our economy. We need to get everyone back to work, we need our kids to get back into school routines, and we need to be able to come together as a community once again, and to spend time with our family and friends, and none of that will happen any time soon if we let down our guard now.
It's unclear which level Grey-Bruce will be once we transition to the revised reopening framework, however our numbers have remained low in comparison to many parts of the province, so it is likely that Grey-Bruce will enjoy a greater relaxation of pandemic protocols than some larger urban centres that have seen significantly higher infection and death rates.
Much has been asked of us over the past 12 months, and we have been asked a little bit more – to stay home for another week, and then to follow the reopening protocols as we try to get the economic powerhouse known as Ontario running at full steam once again.