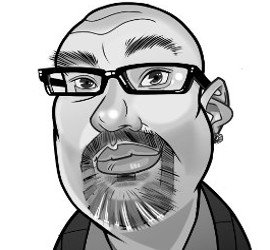 We in Ontario will regain some freedom and fun on Friday as the province enters Step One of the three-step Roadmap to Reopening. The move comes a few days earlier than had been anticipated, and it will mean that non-essential retailers will once again be permitted to allow customers in their stores, restaurants will be able to operate outdoor patios, and outdoor activities like camping and outdoor fitness classes and sports team training can be part of our lives once again – all with restrictions of course, but a step in the right direction it appears to be.
It has been a long road to get to this point, and we have arrived here thanks to a number of factors.
"In order to safely enter Step One of the Roadmap to Reopen, Ontario needed to have vaccinated 60 per cent of adults with at least one dose for two weeks or longer, ensuring the first dose offers a strong level of protection against COVID-19. As of June 6, 2021 at 8:00 p.m., 72 per cent of the 18+ population in Ontario had received at least one dose of a COVID-19 vaccine with over 10 million doses now having been administered," the province noted in their announcement of the implementation of Step One. "Before entering Step One, the province also needed to see continued improvement in key public health and health system indicators. During the period of May 25 to 31, 2021, the provincial case rate decreased by 35.1 per cent. As of June 6, the number of patients with COVID-19 in ICUs is 497, including 31 patients from Manitoba, as compared to 687 two weeks ago."
In short, we Ontarians have gotten us here, on the verge of returning to something resembling normal, if we even remember what normal actually is.
That nearly three-quarters of Ontarians have received at least the first dose of the COVID-19 vaccine is both impressive, and a testament to just how seriously the vast majority of Ontario residents have taken the virus and the measures implemented to combat the spread of the virus.
This pandemic has taken us down a long, frustrating, and often depressing road, with many twists and turns along with a U-turn or two. We have all tired of this ordeal, we are all done with masks and distancing, we all want to gather with our family and friends once again without fear and anxiety, without a bunch of rules telling us exactly how we can gather.
Our 18 months of frustration and irritation is nearing an end, and Step One will hopefully lead to Step Two very quickly.
As of Friday, outdoor social gatherings of up to ten people will be permitted. It may not sound like much of a step forward, but given what we have endured these many months, it is a monumental step.
We will once again be allowed into non-essential retail outlets (at a 15 percent capacity), and no longer will non-essential items be barred from being sold at those retail shops.
The return of patio dining at our local restaurants will be one of the more visible freedoms we will regain on Friday. Restaurants, along with much of the service sector, have been decimated during this pandemic. Many have managed to preserve some of their revenue by adopting curbside pickup and delivery, but for many restaurants that isn't enough to keep the lights on. The strongest will surely survive, but many in the restaurant sector are struggling, and struggling badly, and notice of the return of outdoor patio dining is a notice that couldn't have come soon enough.
The entry into Step One will also see the return of day camps for children and overnight camping at campgrounds including Ontario parks. With summer weather having arrived, and the month of July quickly approaching, opening up campgrounds will provide an injection of optimism for many who can now plan some weekend getaways to spend time with nature, and to finally have some fun once again.
While we won't yet see the return of live music or theatre, Step One does allow concert venues and theatres to operate outdoors for the purpose of rehearsing with up to ten performers, so live entertainment is inching ever closer to returning to our lives, just not quite yet.
The latest announcement from the province should be seen as confirmation that the light at the end of the tunnel is becoming ever brighter, and with the outdoors having been returned to us (with restrictions of course), the light will continue to brighten until eventually we regain access to indoors, to gather with others, to take in live entertainment, to dine at a table under a roof not an umbrella.
Step One. We have arrived here as a result of our collective actions, and we will reach Step Two, and then Three by doing the same. Follow the guidelines of our local health units, and endure this nightmare for just a little bit longer.