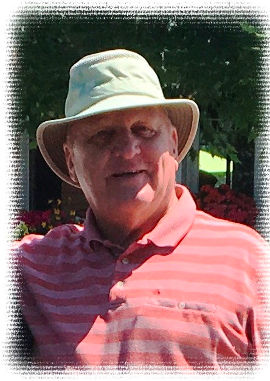 It is with profound sorrow that I announce the passing of Charles Frederick Robinson on Tuesday, June 8, 2021, at Grey Bruce Health Services in Meaford, following a brief but fierce battle with pancreatic cancer at the age of 80.
Left to mourn are his wife Sharon (nee Peever), his children Kevin Robinson, Terri Staples, Nancy Liznick (Daryl), Michael Robinson and step-daughter Erin Blouin.
Left with precious memories are his grandchildren Bradly Liznick, Jennifer Liznick, Robbie Staples, Steven Staples, Ian Emans, Stephanie Kotowich (Marc), Kelsey Blouin, and Jayme Blouin. He will also be truly missed by Sharon's siblings: Mel Peever (Caulleen), Bud Peever (Carole), Sheila Ross (J.R. "Chucker"), and Bill Peever.
Charlie retired as CEO of the Meaford General Hospital after working for many years in health care at hospitals throughout Ontario.
When he wasn't at work, he was volunteering and working tirelessly for the North Shores District Health Council, the Huntsville Hospital Board, Rotary Club, Lions Club, Food Banks, Fish restocking, Animal Welfare and the Condo Board.
A few of Charlie's favourite things were parades, marching bands, steel drums, poker games, puzzles of any kind, babies, animals, coaching his Maple Leafs from his lazy boy chair, and ice cold beer.
Charlie lived a long life, full of travel, adventure, fun and lots of love. His outgoing and cheerful personality, plus his mischievous dimples will surely be missed by many.
Private family arrangements at this time.
As your expression of sympathy donations to the Heart and Stroke Foundation or the Canadian Cancer Society would be greatly appreciated and may be made through the Ferguson Funeral Home, 48 Boucher St. E., Meaford, ON, N4L 1B9, to whom arrangements have been entrusted.