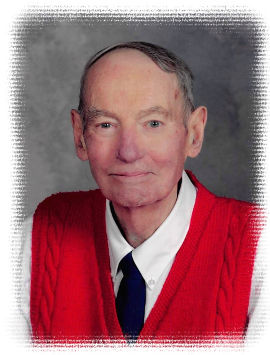 Crosby Mitchell passed away at Grey Bruce Health Services in Meaford on Tuesday, June 15, 2021,at the age of 81. Crosby was the beloved husband of Phyllis Mitchell (nee Crumback) of Meaford. He will be remembered fondly by his son Brad Grainger (Jennifer Whyte) of Clarksburg.
Thomas Crosby Mitchell was born in Greenock, Scotland, on April 24, 1940, the only child of George and Rita Mitchell. He spent his 8th birthday in Canada. Crosby was a graduate of De La Salle, Toronto, and then moved on to Ryerson as a Chemistry Graduate. He was well known in the food processing industry – first with York Farms in Brantford where he met his wife Phyllis of 49 years, then north to Thornbury's apple area to Georgian Bay Fruit Growers for 14 years. Crosby worked as a consultant for the Ontario Apple Marketing Commission for another 14 years, after which he joined The Canadian Corp of Commissionaires until his retirement.
He was an active Legion member for 39 years and a Chartered and active member of the original Meaford Town Hall Players and performed in several of their productions. He was a natural performer! His hobbies were many: British model railroading followed by his great interest in naval history which led to intricate construction to scale of all ships. He loved sports, particularly hockey, and was very proud of his kayak trip down the St. Lawrence River with his buddies from York Farms to Expo, Montreal in 1967. Crosby will be remembered as a kind, caring, and honest gentleman who possessed the greatest sense of humour and oh boy could he tell a joke! He was a good man.
Due to the present Covid-19 restrictions there will be a celebration of Crosby's life at a later date. As your expression of sympathy, donations to the Meaford Hospital Foundation would be appreciated and may be made through the Ferguson Funeral Home, 48 Boucher St. E., Meaford, ON, N4L 1B9, to whom arrangements have been entrusted. www.fergusonfuneralhomes.ca