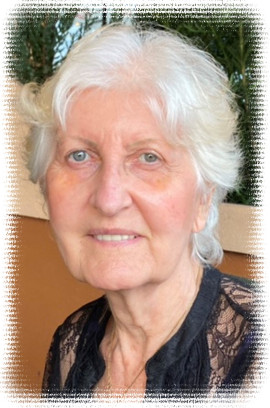 Josephine Norma Laguna, formerly of Thornbury, passed away at the age of 80, at her home in Coral Springs, Florida, on June 2, 2023, of complications from Lewy Body Dementia.
Jo, as she was known, was born in Stockport, England, on October 22, 1942, to Norman Huthart and Florence Huthart (née Kay).
As a girl she was Head Girl of her school and an avid tennis player. She went to nursing school at age 19 and dedicated her life to that pursuit. She worked in England, Canada, and the United States mainly in Labour and Delivery.
She moved to Canada in 1967 with her husband, Tony Laguna of Madrid, Spain, immediately after they were married. They lived in Toronto, Peterborough, and Newmarket, before settling in Thornbury, where they owned the Beaver Motel and Restaurant. After selling the business in 1985, they moved to Etobicoke and moved again in 1990, to the U.S.
At age 55, she attended Nova University in Florida to pursue her Masters in Nursing to become a Registered Nurse Practitioner, then transitioned into private practice focused on Women's Health.
Jo was well loved and highly respected in her field. She was known for fiercely advocating for her patients and going out of her way to make sure they received the best possible care.
Also an avid traveller, she and Tony went on many international adventures and spent their free time visiting their children and grandchildren.
Jo is survived by her husband Tony, her brother John Huthart (Anne Wildman) of Mono Mills, her children: Juan Antonio Laguna (Shawn Roadruck) of Loma Linda, California; Alex Laguna (Darlene Laguna) of Tucson, Arizona; Sue Laguna-Whang (Jimmy Whang) of Charlotte, North Carolina; and her grandchildren AJ, Jake, and Max (Alex and Darlene), and Julian and Alexandra (Sue and Jimmy), as well as many beloved grand-pets.
All are welcome to attend a graveside service at Thornbury-Clarksburg Union Cemetery on Saturday, July 29 at 10:30 a.m., followed by a repast reception for family and friends at Winifred's Pub from 12:30 until 3:00 p.m.
In lieu of flowers, the family asks for donations in Jo's memory to Lewy Body Dementia research and may be made through the Ferguson Funeral Home, 48 Boucher St. E., Meaford, ON, N4L 1B9, to whom arrangements have been entrusted.