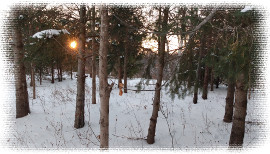 Mabel Almond of Meaford passed away peacefully at the Wiarton Hospital on Tuesday, December 20, 2022, at the age of 94.
Growing up on a farm in Camperdown outside of Thornbury, Mae, as she quietly preferred to be called, learned the importance of hard work and determination but also developed a love of nature, family and music. This, combined with her deep faith in God, sustained her to the age of 94 on a farm overlooking Georgian Bay.
She was always busy – somehow finding the time while raising five kids to paint, draw, play the piano, compile family history, and plant trees. Mae loved trees, having planted and nurtured hundreds over her lifetime. Her arboretum on the farm is a testament to this devotion. Being a teacher at heart, she taught children in local one-room schools, at Sunday School, at the piano, and anywhere there was a desire to learn.
Mae is survived by her husband of 66 years, William 'Bill' Almond, and her sons Daryl, Greg, Blair and Brent. She was predeceased by her daughter Jane, who shared her creative spirit and love of music. Mae will be missed by her cherished older sister Muriel Reekie. She was predeceased by her siblings Alice, Harvey, and Allen.
Her grandchildren Stefanie, Clément, Mathéo, Connor, Max, and Philippe will deeply miss 'Maime' and their time sitting beside her at the piano learning to play and being part of her joy of music.
A private family service will be held in the coming days. In the springtime, a celebration of Mae's life will be held amongst the budding trees and spring flowers.
As your expression of sympathy, donations to the Meaford Hospital or the Trans Canada Trail would be appreciated and may be made through the Ferguson Funeral Home, 48 Boucher St. E., Meaford, ON, N4L 1B9, to whom arrangements have been entrusted.