Details

Published: Thursday, 11 June 2020 09:29
Written by Brandon Forder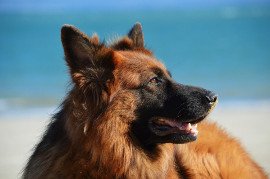 Pets don't shed. They emit magical fibres of joy and love.
Now that spring is in full swing, pet owners may have noticed a little extra fur around the home, on the furniture and floors, on our clothes, and on pretty much everything else. While it is normal for some pets to shed all year round, now is the time of year where seasonal shedding is reaching its peak.