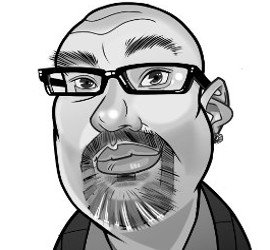 Last week we officially surpassed one full year since the COVID-19 pandemic marched into our lives, and has caused frustration and confusion ever since. With vaccines finally finding their way into the arms of Ontarians, the light at the end of the tunnel burns ever brighter.
As I have been reflecting upon the past 12 months, I find myself feeling very fortunate to be living in Grey-Bruce, where we have seen far fewer positive cases, and certainly deaths, when compared to most anywhere else in the province.
While the virus has not ravaged our community as it has done elsewhere, we have had two deaths in Grey-Bruce as a result of the virus, so we haven't escaped the virus entirely.
Though our case counts and deaths have remained low throughout this pandemic, many of our local businesses have been crushed over the past year. Many have followed the advice to stay home as much as possible, and as a result online shopping has surged, while small town retailers are left behind, potentially never to recover the business that has shifted to online purchases.
Restaurants have also suffered. Between full shutdowns and reduced capacities, restaurants have had major challenges over the past year. Just the other day I was thinking about how much I miss the occasional weekend breakfast at one of our local restaurants, and that it has been more than a year since I have dined anywhere other than my home.
The arts community has likewise been decimated. With no live theatre, no live music, no large gatherings period, the arts community has had it tougher than many sectors over the past year. Some musicians and comedians have resorted to live streaming performances, though it is a poor substitute for the real thing.
With the end of this ordeal seemingly on our doorstep, I am hopeful that we will soon see everyone in every sector return to work: we need to get this economic engine back to running full speed, though I am not so certain that we will regain what has been lost over the past 12 months, and the struggles for many will continue well into this year, and possibly next.
Economic considerations aside, our schoolchildren have been put through the wringer over the past year with their schooling interrupted, then shifting to online learning, then back to classes with masks and distancing. This past year has been full of confusion and frustration for our students, and we shouldn't forget what they have been going through, and the challenges they have been faced with throughout this pandemic.
The end does finally appear to be within reach, this dastardly ordeal will come to an end, and with each new vaccination we inch ever closer to regaining the daily lives to which we are accustomed.
With any luck, this summer we will see the return of public events and gatherings, and that will no doubt help many to feel more human again, more connected to their community. By autumn we should be able to gather with our families for Thanksgiving once again, and while this past Christmas was a quiet, lonely affair for many, this year we should see a return to our long-held traditions.
I am very much looking forward to the day when we can walk into a retail store, or the council chamber without having to don a mask, or concern ourselves with the distance between ourselves and others. We are getting closer; as many a parent has told their children in the backseat on a long drive, not far now.