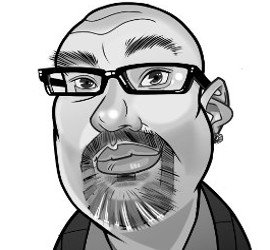 During Monday's council meeting, members of Council received a report from Principles Integrity, Meaford's contracted Integrity Commissioner, regarding an investigation into complaints received after comments made by Councillor Tony Bell in open council on May 31.
In short, Bell's comments suggested that those employed by the municipality who feel they can't handle the pressure can find a job elsewhere.
"So I am suggesting that if we have people on the inside of this municipality, and they feel that they are overwhelmed, that it is too much, in any business, people have to make a decision for themselves and for their families. What is the very best road for them? And if they truly believe that things have, and I'm just going to say it, if they've got to you, if you are overwhelmed, you may have to make a decision," Bell said in part during council's May 31 meeting.
After I had reported Councillor Bell's comments in our June 3 print paper (The 3Rs…Rants, Raves & Rumours, June 3, 2021), I received a phone call from the councillor. He acknowledged my frustration regarding his comments, and he assured me that no malice had been intended. Rather, he was simply sharing advice that he had heard or been given many times throughout his life. I told Councillor Bell that I can understand the origins of his comments, but it doesn't change the fact that we live in a new era, an era that is more appreciative and respectful of the realities of mental health challenges, and Bell agreed.
As I mentioned in my June 3 column, I quite like Councillor Bell, he is a hard-working, dedicated member of Council who puts the community he serves first, but even people we like can say stupid things, and any time we say something that is ill-advised, it is fair to be challenged and even reprimanded.
Councillor Bell's comments were certainly ill-advised, and they were hurtful to some members of staff along with some in the community who hear words such as those spoken by Councillor Bell and bristle, and rightly so.
Members of staff and myself were not the only ones to bristle at the comments, as in the wake of the comments the Integrity Commissioner's report notes both Mayor Clumpus and CAO Rob Armstrong sent email messages to staff offering reassurance and understanding.
After receiving two complaints, the Integrity Commissioner investigated, and in their report they recommended a training session be held in early November that will include members of Council along with senior staff, and will offer some guidance for dealing with sensitive topics such as mental health in the workplace.
I think the Integrity Commissioner's investigation and the report that was submitted were fair to both staff and members of Council. The report acknowledged the realities of mental health issues, how comments such as those made by Councillor Bell can be harmful, but it also acknowledged that Bell's comments lacked malice, but instead were a familiar sentiments expressed in past generations that are no longer appropriate in our more enlightened times.
While the Integrity Commissioner found a contravention of the Code of Conduct in Bell's remarks, it was noted that some other complaints received over the past year were deemed to be unfounded.
"There were five complaints received arising out of a controversial development proposal asserting that Mayor's failure to share information at the earliest opportunity and alleging a conflict of interest because of a personal relationship with the proponent's local spokesperson. Following a thorough review, we determined that no contravention of the Code of Conduct or Municipal Conflict of Interest Act was found to exist on the facts," noted the Integrity Commissioner. "The fact that a mayor may learn of a proposal months before other members of Council or the community but does not promptly share this information does not constitute a breach of an ethical obligation. It is not unusual for those seeking to develop in a municipality to reach out and make contact with the head of council and senior staff as a courtesy, and to discuss the process in navigating the matter in order to seek Council's consideration and any necessary approvals. While this courtesy contact may build goodwill, it does not impose on the head of council any obligation to publicly share the information learned. Indeed, the persons we interviewed advised us that there was, at this stage of the proposal, insufficient detail to support the commencement of an approval process, even if the matter were within the Town's jurisdiction to approve."
What we witnessed at Monday's council meeting was our checks and balances for municipal governance put to the test, and I think the end result will benefit members of Council and staff alike.