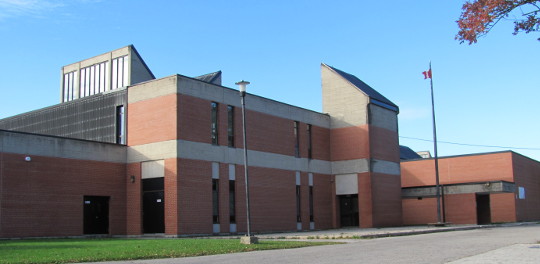 The Meaford school community has spoken - the new team name for the recently reconfigured Georgian Bay Community School (GBCS) is the Thunder, while the school's new colours are black and gold.
A mascot committee, which included representation from elementary and secondary students and staff, held a vote during the week of November 21 for all members of the GBCS and St. Vincent-Euphrasia Elementary School (SVE) communities. The committee's list of options was based on suggestions that had been received from elementary and secondary students at both schools.
Following a thorough process with good representation from both school communities, the Thunder was the clear team name winner with 39 percent of the votes. This was followed by the Storm at 32 percent and the Steelheads at 29 percent. Black/gold won the popular vote for the school's colours at 39 percent, ahead of blue/white/silver at 26 percent, black/silver at 18 percent, and black/navy at 17 percent.
Students, parents, and others from the community had an opportunity to view clothing samples with the new team name and colours at the GBCS Annual Open House held on Thursday, December 1. GBCS staff, in consultation with athletic coaches from the school, will present three official logo ideas for the GBCS and SVE communities to choose from early in the new year.