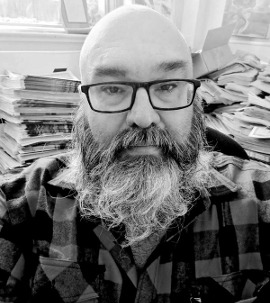 The season of spring officially arrived two weeks ago, but even just a week ago we were hit with a snowstorm that made the roads slick, and reminded us that winter wasn't done with us yet. This week however we have seen lots of bright sunshine along with warmer air, and I think we might finally be free of winter's frosty grip.
As I look at the weather forecast as I write this column on Tuesday morning, I see that Wednesday of this week is expected to be a balmy 17C, dropping for a couple of days, and then back up to 14C on Sunday. The 14-day forecast suggests that the double digit temperatures are here to stay. The season of spring might have been slow arriving this year, but it certainly seems to have arrived, and just in time for a long weekend.
We might finally be safe to assume that we can leave the toque and mitts at home, and it won't be long before we will need sunscreen.
With the arrival of more spring-like weather, we can open our windows to allow fresh air to flow through our homes, and once those windows are thrown open, for many of us it is time for some spring cleaning. My grandfather once told me that spring was the season to get some work done so that the summer could be reserved for fun. So for the whole of my life, I have seen spring as a season to tackle projects, and to prepare for the fun summer months.
Whether you are doing some spring cleaning, or some maintenance on the car or the lawn mower, the warm sunshine combined with the sound of birds chirping can make if feel much less like work.
Springtime isn't a busy time for just us humans. Our local wildlife is becoming more active, bears are coming our of hibernation, the raccoons are back in the neighbourhood, and a host of other creatures big and small are busy gathering food, building nests, or they are on the move heading for their summer homes. If your springtime activities include some hikes in the woods, you should be aware that everything around you in those woods is coming to life, getting into their spring and summer routines, and you are a visitor on their turf, so be respectful, and be careful.
With springtime comes rain, and hopefully plenty of it. We all grew up singing 'April showers bring May flowers', and so this is also the time of year to haul the umbrellas and rain jackets out of the closet to have ready for those drizzly days to come. My old Totes umbrella finally wore itself out after some 20 years of service, so I had to pick up a new one this week, and next on my list is to invest in a proper rain jacket.
We can also expect a few more potholes in our roads at this time of year. And though it might be tempting to hop onto social media to moan about a pothole (or a dozen of them) on your road, those complaints should instead be directed toward the municipality, though they are already very likely aware of any potholes you want to report thanks to daily road patrols. It is a simple reality that as the temperatures shift from frosty sub-zero winter temperatures, to balmy springtime temperatures, our roads heave and potholes are formed; it is part of the luxury of having roads at all, so be patient, your road is most certainly on the list for municipal road crews to tackle.
For some this coming long weekend is Easter, the most important holiday of the year for Christians, while for others it is the first long weekend of the year free of winter's grasp, so it is a time to get outdoors for a hike, or to do some fishing. Whatever this long weekend is for you, I hope it brings you joy, and an opportunity to get outdoors to enjoy the warming air, and to walk upon ground no longer covered in snow.
As with any other time of year, be safe, be respectful, and find some joy in the season even if all you are doing is a spring cleaning of the garage, or a mass window cleaning in your home.
Spring has finally sprung, and it is here for us to enjoy, and to prepare for the warm summer months to come.