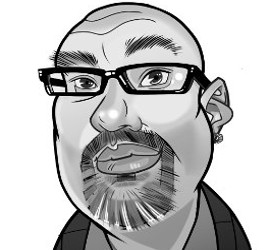 Now that my offspring are older, the Labour Day long weekend is an enjoyable end of summer break. But as I recall, when my children were younger, Labour Day weekend was a frantic, stressful time.
While it may be a long weekend - a time for some beach fun or beverages on the deck for many – for parents of school-aged children, this weekend marks the mad scramble to ensure the kids are ready to return to school. For many parents this long weekend will no doubt involve multiple lists and some last-minute shopping for clothes, school supplies, and lunch boxes.
This weekend parents will also be stocking their kitchens with school-lunch-friendly items, and many will grapple with the challenge of preparing litter-free lunches in addition to ensuring that your kid's lunch won't include anything that could set of another child's allergies.
Now that my children are older – my youngest is heading into Grade 11 – the Labour Day long weekend is much less frantic, in fact by the age of 16 or 17, kids are pretty capable of preparing themselves for the return to school, and as a result I get to truly relax this weekend while other parents might be losing their sanity. I feel no guilt about this as I've 'done my time' as the saying goes, so I have earned some end of summer relaxation.
So to all of the parents with school-aged children, I feel your pain that is coming this weekend, but I offer you a glimmer of hope – it doesn't last forever, and one day your kids will be grown, and you too will be able to enjoy this long weekend.
Let's not forget the kids. For school kids this weekend is bittersweet. It's one last gasp of summer freedom, one last opportunity to skateboard around town or to play with their friends before the reality and routine of the school year is forced upon them.
While mom and dad are frantically preparing for the start of the school year, most kids are wishing for a never-ending summer, and I can't really blame them – then again, I was one of those strange kids that was always eagerly awaiting the return to school, so personally I never spent much time hoping for an endless summer.
When I think of all of the parents that are scrambling this weekend to prepare the family for the end of summer, it might be worthwhile to pause for a moment or two in order to appreciate what the labour movement has done for parents. The labour movement brought us the weekend, time when we aren't forced to work, time to spend with family and to recover from a hard week' work. If not for the labour movement we could very well be preparing our children for work in a factory or field rather than a return to school. If not for the labour movement we quite likely wouldn't have paid parental leave when our children are born, and we certainly wouldn't have things like mandatory paid vacation time.
So the labour movement has been good for parents and families, and that is certainly something to celebrate in the midst of the back to school madness.
To parents who might be at their wits' end this weekend, scrambling to prepare two or three kids for school next week, my only advice is to ensure that you take some time for you. If it is at all possible, take some time over this long weekend to enjoy the last breath of summer, and even to enjoy the madness that this weekend can bring. Because before you know it, the kids will be settled into their school year routine, and they will have homework and projects to work on in the evening hours, and you'll be wishing for a bit of the craziness that you are enduring this weekend.
As for the rest of us, when this weekend is over, and we're all well rested and returning to our own routines, watch for the school buses that will be returning to our roads. Those buses hold a lot of precious cargo, and we all need to respect and obey the rules when it comes to stopping for school buses – you might be in a hurry, but whatever is making you hurry can wait. The safety of our school kids comes first.
+ 14
+ 0