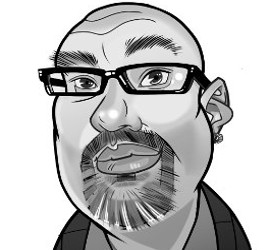 Over the past week, we've been reminded about the realities of winter around these parts as well as the huge team of folks who are charged with the responsibility of keeping us safe in the face of the worst that Mother Nature can toss our way.
When we think of those who help keep the wheels of our society rolling throughout a winter storm, it is perhaps natural that most of us will immediately think of the drivers of those large municipal plows, along with the police who monitor the conditions of our roads and respond when one of us ends up someplace we shouldn't.
While the rest of us sit inside our homes with a warm cup of coffee, peering out our windows as if inside a massive snowglobe, with winds howling and snow flying sideways, those plow drivers are out in the midst of it, clearing snow, dropping sand and salt. The hours are long, and no doubt there are times that those plow drivers would be just as happy to be home watching the show through their own windows, but the municipal, county, and provincial plow operators are a dedicated bunch. Though we hear complaints from time to time, I think on the whole, and given the work we ask them to do, they do an admirable job of returning our roads to usable condition after we've been pummelled with more snow that most of us would like.
Similarly, police officers don't typically get 'snow days' as the rest of us do. While we're safely tucked away at home, we need our officers at the ready to respond to any collisions, to assess the road conditions, and to enforce road closures when it's just too darned nasty to risk travelling on our roads.
While plow operators and police officers are the most obvious winter heroes, there are many others on whom we rely even during a major winter storm event. If in the middle of a snow storm we need to visit the hospital, we expect to find staff there to treat us, and they are there. From doctors to nurses, to all of the support staff, if they can possibly make it in to work, they do, and while it might be easy to overlook, those folks are extremely important to have at the ready.
Similarly, all of the various emergency services, from firefighters to paramedics, all stand at the ready even during a winter storm. And while the operators of the big plows might clear our streets, let's not forget all the independent plow operators who clear the parking lots and driveways of homes and businesses – their role is also crucial, and we wouldn't get through our winters without them.
In addition to those government snow removal workers, and those private contractors who scrape their blades along our parking lots and driveways, there are also folks who take on the wrath of a winter snow storm, not with a piece of heavy equipment but rather the trusty shovel. Whether it is a teenager hoping to earn some pocket money, or the folks from Community Living, they too are an important piece of the snow-clearing puzzle.
Without those willing to take on the task of keeping our roads and highways clear of snow, allowing motorists to travel and emergency services to maintain the speedy response times we've come to expect from such services, a week like last week would certainly have been more of a hellish experience.
We should also remember some other important services – our radio stations become a valuable link to information when nasty weather comes knocking, and even if the power goes out, a little bit of battery power can keep us connected to radio updates – but there wouldn't be any if those radio folks weren't dedicated enough to show up to work in spite of a major storm.
As you can see, the team required to get us through a major winter storm is large, and there's no doubt that I am forgetting to mention some members of that team.
Thank you to all of those tasked with clearing the snow and helping to keep everyone safe. From the folks in the big plows, to the kids marching through a neighbourhood, shovels in hand, you provide a valuable service that is most certainly appreciated by all of us.
+ 43
+ 0