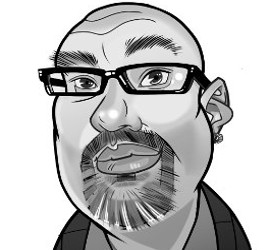 Autumn officially arrived on Saturday, but here in Meaford we all know that the actual arrival of the season that leads us into snowy winter months is when the scarecrows march through town with their kazoos and their straw hats en route to the Rotary Harbour Pavilion for a big party by the bay.
Without doubt the hundreds of volunteers that make it all happen will have their fingers and toes crossed in hopes of better weather this year, after a major storm last year forced the cancellation of the event for the first time in its more than 20-year history. Looking at the long-range forecast as these words are typed on Tuesday morning, it looks like we'll have a mix of sun and clouds with the possibility of some rain – essentially a typical Scarecrow Invasion weather forecast.
The Scarecrow Invasion & Family Festival has grown into a large, award-winning event that attracts thousands to the downtown core and harbour each year, but while the scarecrows tend to get much of the glory at this time of year, there's lots happening in town this weekend.
After your fill of scarecrows and fun on Friday, the annual Apple Harvest Craft Show will get underway at the arena and curling club. The huge craft show is another annual event that has grown in size and popularity over its 35-year history. From its humble beginnings in 1983, the Apple Harvest Craft Show has grown to be one of the largest in southern Ontario, and it attracts roughly 200 artisans who feature a wide range of arts and crafts items, with a little something for everyone. The event has become a popular early holiday shopping destination for many in search of unique gifts for special people on their lists.
The craft show runs from 10 a.m. until 6 p.m. on Saturday, and from 10 a.m. until 5 p.m. on Sunday. Proceeds from the annual Apple Harvest Craft Show are donated to a number of community projects.
If you've got four-legged friends, you'll want to check out Meaford's first ever Pet Expo hosted by the Canadian Pet Connection on Saturday. The event is being held beside the Meaford Factory Outlet from 10 a.m. until 4 p.m., and will feature a number of vendors, dog training demonstrations, pet photos, face painting for the little ones, and of course you are encouraged to bring your pet along to the event.
Also taking place this weekend is the Sydenham & District Optimist Club's annual fall luncheon, which will be held on Saturday at the Knox Presbyterian Church between 11 a.m. and 2:30 p.m. The luncheon costs $12 and will help fund the kids' room at the Chapman House hospice.
If big events aren't your scene, don't forget that the Net Shed is still open, and with the cooler weather approaching, now is a good time to stock up on books for the winter. What better way to do so than to support the Friends of the Meaford Library?
Whatever you choose to do this weekend, enjoy the transition from summer to autumn, and ready yourselves for the final stretch in the municipal election campaign. Expect to see a number of candidates at whichever events you are attending this weekend, and in the coming weeks you can likely anticipate a knock or two on your door with candidates seeking your vote.
So enjoy the weekend, as Meaford says goodbye to summer and welcomes autumn to the neighbourhood!
+ 27
+ 2