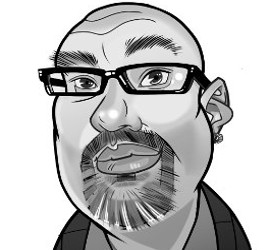 With just a week remaining in the nomination period for October's municipal election, many are wondering where the candidates are. In the 2014 municipal election Meaford voters had five mayoral candidates, two deputy mayor candidates, and 13 council candidates to choose from, but so far this time around with the candidates that have filed their nomination paperwork thus far, we'd barely fill the council table.
Meaford's council consists of the mayor, deputy mayor, and five councillors. Seven positions to fill, and with the July 27 nomination deadline looming, if we're going to have any actual decisions to make as voters, we're going to need some more candidates.
The only race thus far is for the mayor's seat. Last week Ray McHugh filed his nomination papers to take another run at the mayor's chair. McHugh ran for the mayor's position in 2014 and he finished third with 1,069 votes behind former councillor Jim McPherson with 1,529 votes, and Barb Clumpus with 1,885 votes. So with incumbent mayor Barb Clumpus and candidate Ray McHugh, at least for the mayor's position Meaford voters will definitely have some choice.
But that's where the races end, and if we don't see any more candidates in the final week of the nomination period, I guess we will see some acclamations.
So far, only current councillor Shirley Keaveney has filed the paperwork to run for the deputy mayor's seat. There won't be a challenge from the current deputy mayor, Harley Greenfield, as he has opted to run for a regular council seat this time around, in order to allow him more time to focus on Meaford issues, particularly rural Meaford issues.
As for regular council seats, there are five to fill, and so far we've got just four candidates – three current members of council (Tony Bell, Steve Bartley, Harley Greenfield) and one newcomer (Ross Kentner).
I must admit, I am a little surprised that we are starved for candidates with time running out in the nomination period. With the wide-ranging complaints that I and members of council hear with great regularity, the lack of candidates is puzzling. Topping the list of frequently heard issues is of course infrastructure. Whether it be pothole-filled roads, or bridges at risk of closure, there is certainly no lack of work to be done on the infrastructure front, so where are the candidates willing to tackle these issues?
Infrastructure aside, Meaford residents have been quite vocal about things like policing – this municipality has been operating without a contract with the OPP for five years, and residents are starting to realize that they aren't receiving the same sort of community policing that they had been used to. With the level of concern that I have seen and heard about this issue, I am surprised that it hasn't motivated a potential candidate or two to jump in. Perhaps they will, but they had best decide quickly.
Winter roads control has been another hot-button issue that I would have thought could motivate a new candidate or two. In the near decade that I have been writing about Meaford's council issues I have never heard more complaints about the state of the roads in the winter than I heard last winter.
Interestingly, with both the policing and winter roads issues, some of the changes made in recent years have been wrapped in attempts to save money – something that ratepayers and past candidates have loudly demanded. Perhaps potential candidates realize that a seat on council is often a no-win situation. Ratepayers demand the municipality cut costs, and when they do, they complain about the decline in service – but then rather than repelling candidates, I would have thought that these two issues particularly might fire up a candidate or two who would suggest that cost-cutting is great, but it has to be in the right places, and perhaps policing and winter roads control – both primarily focused on community safety – aren't the most appropriate service areas to cut costs.
Whatever is holding back candidates this time around, I am hoping that in this final week of the nomination period we will see a flurry of candidates willing to step into the fire and take a run at a council seat. If you are a potential candidate, don't let the low pay and high frustration levels deter you, it can be a very rewarding endeavour. Heck, I wish I could run myself. It's no secret that municipal governance is one of my greatest loves, and I ran for council in another municipality many moons ago, but as was expressed by council candidate Ross Kentner, who was in media for many decades, for now I have to watch from the sidelines and report – I'm just hoping that in the coming week there will be something to report.
+ 30
+ 3