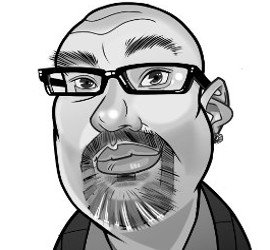 It has been a few years since I've offered a tip of the cap to our local firefighters, but with some major fires in recent days, I was reminded of how fortunate we are to have two fine fire departments serving this municipality.
There is an old joke that nobody opposes socialism when their house is on fire and they call the fire department, and that is certainly true. As I stood watching the fire on Sykes Street last week, I was impressed, as I am any time I witness a response to a fire. Our volunteer firefighters responded quickly, and they worked hard to fight the fire.
Firefighters are a special breed who take on a role that not many of us would care to. They dedicate their time outside of their regular jobs to serving this community, and when the call comes, they drop everything to respond.
I recall several years ago covering an event to honour some of our firefighters at Meaford Hall. In the midst of the ceremony numerous pagers started beeping and in what seemed like a split second, a rush of firefighters fled through the gallery doors and out to their vehicles, heading to the fire hall to respond. It was a moving moment. An event to honour firefighters interrupted by a call to a fire. In that moment, none of our firefighters cared about honours or recognition, they had a call to respond to, and that was their top priority. None stopped to talk with their spouses and children who were also attending the event, there were no goodbyes, just a rush to serve.
Such is the nature of a firefighter.
How many Christmas dinners, how many birthday parties for the little ones, how many relaxing days in the backyard had been interrupted so that our community could be protected?
They are on call for us. They respond when we have a need. And they do so without complaint, and without seeking recognition. They do so selflessly, and they do so knowing that every call brings with it potential danger for themselves personally. They fill a role that most of us would never want to fill ourselves.
Most of us treasure our downtime. Most of us enjoy our weekends and time away from work. For our firefighters though, the call could come at any time. While they are at their full-time jobs, or while snowshoeing with the family, we know that we can count on them.
We have talked a lot about heroes over the past year. Our healthcare workers and first responders have rightly received praise and recognition over this past year of our collective pandemic experience, and our volunteer firefighters should be among those to whom we express our gratitude and appreciation.
While it may seem a small gesture, I suspect that every firefighter would treasure a simple thank you from a resident while standing in line at the grocery store checkout even more than a certificate or a pin.
Thank a firefighter the next chance you get. You never know when that call they receive will be to come and help you.
To all of our local firefighters, thank you for doing what you do, and for serving our community so well.